Don't let Big Data Growth overwhelm your business
Big Data Growth: how big? This big …
IBM estimates that the world creates about 2.5 quintillion bytes of data each and every day. If you think that number is staggering, get a load of this: International Data Corporation (IDC) estimates that going forward the volumes of data will more than double every two years.
The very term 'Big Data' also seems to be growing just as quickly. You hear it everywhere. Just think Edward Snowdon. But what exactly is Big Data? It's defined as data sets that are too large and complex for conventional tools to capture, store, and analyze.
With Big Data Growth, what's a marketer to do?
Marketers have delved into data for years. It provides them with the foundation for relevant connections with their customers. The more companies know about what their customers are doing,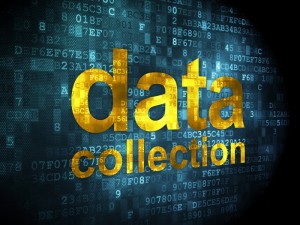 thinking and buying, the more targeted their messages and offers become. But how can marketers capitalize on today's vast and varied data sets?
What marketers need is more actionable data, not more data. By extracting actionable data, marketers can manage Big Data Growth instead of overlooking it or allowing it to overwhelm their businesses.
Don't fall into the trap of mining every single bit of data you have from your customers and prospects.  Think about what data can best help you to inform and shape your content strategy for both your online and offline marketing programs.
Let's look at how best to incorporate a slice of Big Data into your electronic and variable data printing communication campaigns. Doing so will assist you in achieving your most common content marketing goals, including awareness:
Building big data awareness
To build awareness, many companies use a range of tactics to formulate a strategy that'll help get customers talking about their products and services. Here are some crucial metrics to keep an eye on:
Website traffic

Branded search

Your social media following

Social media shares

Your number of social media mentions

Your number of influencer mentions

The number of backlinks you are receiving from your content efforts

Where your traffic is coming from

Your overall visibility
Driving data conversions
To drive conversions, you'll need to map out and measure how long your prospects are staying online in a given visit, as well as track what content they're downloading, consuming, and abandoning. You'll also want to focus on identifying your best performing content by tracking downloads, views, and open and click-through rates. This will help you determine what types and formats of content you should be creating more of.
Have a great day!
Audrey Ferrante
Ferrante & Associates, Inc.











Let's connect
If you'd like to learn more about how we think here at Ferrante & Associates, subscribe to our
blogs
or our
monthly Newsletter
Ferrante Speaks. You may also follow us on
Twitter
,
Google+
or
Facebook
.
Don't miss out:
Subscribe
and receive regular updates delivered automatically via a web portal, newsreader or email.