Tips to develop a profile of your target audiences
Develop a profile and your target audiences will follow
In my last blog I discussed the rapid rate of technological change in offline and online marketing, and how getting control of it is essentia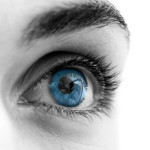 l to the future success of your business. In this blog I'll talk about your target audience, and how determining it is equally essential to the future success of your business.
Did you know that your target audience isn't an actual customer, someone you can touch and poke?  No, your target audience is a profile that you as a business manager need to develop so you can deliver focused marketing messages in a more cost-effective way.
Develop a profile and your target audience will follow
Of course there's probably a very wide range of buyers that your product or service appeals to, but the group your business will profit from the most is your target audience. Your target audience consists of folks who not only want your product or service, but who are also willing to pay the price you want for it.
In the vast sea of potential customers, where do you begin?  Start by examining the most profitable of your existing customers. After all, you already know something about them. The profile you create from them will enable you to target others just like them
Develop a profile and your target audience will follow, here's how
Here's how to get valuable information on your most profitable existing customers, information that will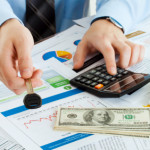 permit you to develop that all-important profile:
Analyze sales data
Survey existing customers
Learn purchase habits and product preferences
Compile demographic information
Look for common characteristics and interests
Demographics are also key to developing the profile, so gather facts such as:
Age group
Gender
Income level
Occupation or education level
Geographic characteristics
If your business sells to other businesses (B2B) rather than to individuals, you may define your target audience using characteristics such as:
Industry
Number of employees
Annual sales volume
Develop a profile and your target audience will follow, along with improved sales
As you can begin to see, focusing your marketing efforts on prospects who you have determined are the most likely to buy your products or services—rather than spending money, time and resources going after prospects who may or may not become customers—is the wisest path to take. So start developing your target profiile and start reaping the rewards that are sure to follow.
Have a Great Day
Audrey Ferrante
Ferrante & Associates, Inc.











Let's connect
If you'd like to learn more about how we think here at Ferrante & Associates, subscribe to our
blogs
or our
monthly Newsletter
Ferrante Speaks. You may also follow us on
Twitter
,
Google+
or
Facebook
.
Don't miss out:
Subscribe
and receive regular updates delivered automatically via a web portal, newsreader or email.