Commercial print solutions moving at the speed of light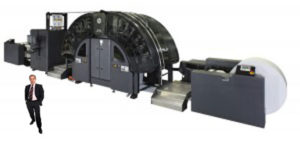 Among the many commercial print solutions raising the bar today are high-speed inkjet printers. Before you automatically think of the inkjet printer on your desktop or in the office where documents that were printed from a desktop computer wind up, think really big and think really fast. The truth is, some continuous feed inkjet printers can churn out as many as 700 feet of print.ed materials per minute. Their speeds rival those of traditional offset lithography and digital printing equipment.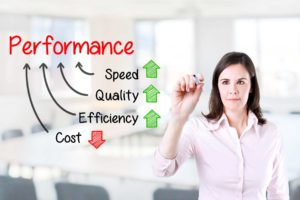 Which is why they can be found at some of the more forward-thinking commercial printers
Commercial print solutions that lower costs.
On top of being lightning quick, many of today's high-speed inkjet printers also offer much more in terms of reliable production, faithful color, fast turnarounds and variable data capabilities. All of which makes them ideal for many of the jobs that are handled by high-volume commercial printing companies. The key factors that used to give offset printing an advantage were print projects that required large quantity volume and niche project needs. Today that gap is quickly shrinking.
The quality that is achieved by many of today's high-speed inkjet printers is astounding. I am talking about up to 2400 dpi resolution. That means sharp, crisp print quality and reduced cost for print buyers. Inkjet presses also deliver a wider color gamut and smoother gradients that match up more closely to offset quality. This level of quality was once only available to jobs of the higher volume offset sheetfed and web presses; we are talking tens of millions of impressions. But not anymore. Today's high-speed inkjet printers can handle jobs in the range of 1 to 3 million impressions. That means more capabilities are possible in mail campaigns, packaging, versioned magazines, personalized customer communications and tailored textbooks. These capabilities allow you to better target specific consumers based on the services or products you are offering.
Why is inkjet printing so important?
Today's high-speed inkjet printers are also able to print on a wide range of substrates, including color, glossy, standard offset stocks and even untreated stocks where earlier digital printing could not compete. They offer plenty of production flexibility, too. In fact, one inkjet printer can go from high-quality jobs to less expensive jobs, alternating between high-speed/lower-resolution and low-speed/high-crisp sharp resolution.
With all of that said, it's smart to make sure your present print supplier can offer you the right equipment solutions in order for you to achieve the right quality and cost savings on your projects.
To learn more about why digital inkjet commercial printing ain't what it used to be. Click here.  
Best of Days to You,
Audrey Ferrante
Ferrante & Associates, Inc.











Let's connect
If you'd like to learn more about how we think here at Ferrante & Associates, subscribe to our
blogs
or our
monthly Newsletter
Ferrante Speaks. You may also follow us on
Twitter
,
Google+
or
Facebook
.
Don't miss out:
Subscribe
and receive regular updates delivered automatically via a web portal, newsreader or email.