Printed catalogs are back with a vengeance!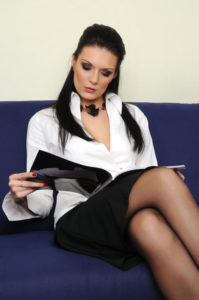 If you are under the impression that printed catalogs are dead and gone, you are incorrect. Printed catalogs are still alive and kicking.
I know it is somewhat hard to believe, especially with the new hi tech and digital ways to reach out to customers. But printed catalogs are on their way back. And it is not a passing fancy or fad, either.
Print remains an integral piece of an omni-channel marketing strategy
Printed catalogs serve a powerful marketing purpose today just as they did in days gone by. Only these days, instead of a humongous, backbreaking printed catalog to lug around, catalogs are thinner and more focused. And they can be a valuable tool in a business' marketing kit.
The Internet caused marketers to shelve printed catalogs for a time, but many major brands  saw sales drop after reducing the number of catalogs that they sent out. It did not take them long to figure out that fewer catalogs meant fewer sales. They determined that catalogs could still be a crucial part of the buying process, as long as they were included within an omni-channel marketing effort.
Printed catalogs are faster and smarter than ever
These slimed down, more focused catalogs are not only more effective in selling, but they are also less expensive to produce. On top of that, by their very nature, printed catalogs help to create a special, tactile bond with consumers with unique photos and drawings, and using the very latest printing techniques. Catalogs hang around the home or office a lot longer than a message on a smart phone or tablet. People enjoy thumbing through them and buying too. They are also an effective way to point out Internet deals and prompt final purchases.
There are a few more things that are bringing printed catalogs back into the marketing mix. New advances in printing help to produce better image quality, make printing more cost efficient, are more conducive for short runs, and allow personalization and quicker project turnarounds. All of which work in favor of printed catalogs – and the businesses that use them.
Best of Days to You,
Audrey Ferrante
Ferrante & Associates, Inc.











Let's connect
If you'd like to learn more about how we think here at Ferrante & Associates, subscribe to our
blogs
or our
monthly Newsletter
Ferrante Speaks. You may also follow us on
Twitter
,
Google+
or
Facebook
.
Don't miss out:
Subscribe
and receive regular updates delivered automatically via a web portal, newsreader or email.