A Guide to Help Choose Marketing Materials Stock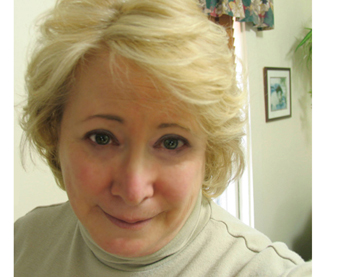 Paper is paper… Oh, if it were only that simple when it comes to picking papers for your company's printed marketing materials!  It's so involved and so important that I've decided to devote this month's Ferrante Speaks newsletter to the subject of paper choices. I trust that the insights you gain from reading it will come in handy the next time you have to select paper stock for a printing job.
Audrey Ferrante
Ferrante & Associates, Inc.
---
A PRIMER ON PAPER.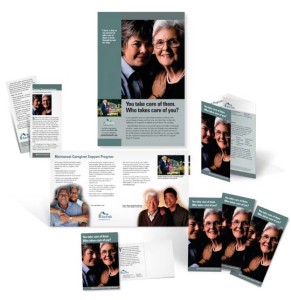 Paper, or stock as it's known in the printing industry, takes a myriad of forms. I'm going to provide you with a primer on the subject in an attempt to clear up any confusion you may have about how to choose the right type of paper for your next printing job.
Coated Paper:
Coated paper has a coating of clay or latex on it, which gives it a smooth finish. Coated paper generally produces sharper, brighter images, and has better reflectivity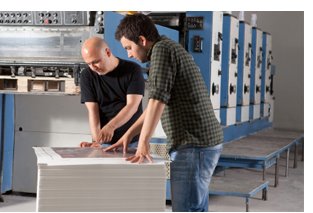 than uncoated paper (reflectivity is the property of reflecting light as measured independently of the thickness of paper). Coated paper is available in three finishes: gloss, satin, or matte, and is usually chosen for projects requiring a superior printing surface.
Here are some types of coated papers:
Machine-finished coated papers, which are often used in paperbacks.
Coated

fine

papers or wood-free coated papers, which are mainly used for offset printing.
Standard coated

fine

papers, which are used for printing advertising materials, annual reports and high-quality catalogs.
Low coat weight papers, which are used when printing a range of materials.
Art papers, one of the highest quality printing papers, which are used for illustrated books, calendars and upscale brochures.
Uncoated paper:
Uncoated paper doesn't have a coating, and is typically not as smooth as coated paper. It's also more absorbent than coated paper, and if it's thin, the ink is more likely to bleed through than it would with thicker or coated papers. Uncoated papers come in a range of finishes. The most common are laid, wove and bond.
Here's a brief description of each:
Laid paper is a premium quality paper with a textured pattern of side-by-side lines, similar to handmade paper, and is commonly used when printing business stationery.
Wove paper is a premium quality paper with a uniform surface, and isn't ribbed or textured like laid paper. It also is used mostly when printing business stationery.
Bond paper is a term commonly used to describe economical uncoated wove papers. You're likely to be using bond paper in your photocopier and fax machine.
Selecting the proper paper for your printing project.
If you're creating a full-color document with photographs and/or colorful illustrations, you'll get the most vibrant colors if you select a coated paper because it allows ink to sit on top of the surface of the paper without seeping into the paper fibers, as it's likely to do if you go with a more porous uncoated paper. The choice of a gloss, satin or matte finish is usually personal, although gloss paper will produce the most vibrant color reproduction. Of course uncoated papers can be used for full- or four-color printing projects, especially if you choose a premium uncoated stock with a smoother surface. In fact, premium uncoated stock is great if you want your printed piece to have a subdued, ecologically friendly look and feel.
The pros and cons of going foreign.
It's becoming common for printers in the U.S. to carry papers made overseas. There are some good and some bad reasons for going foreign. Before you do, consider the pros and cons.
Pros: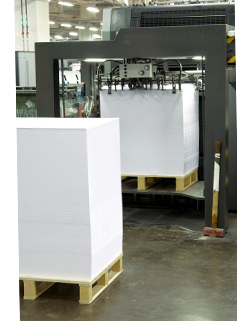 High brightness

Smooth finish

Low cost (up to one-third less)
Cons:
A sheet of a certain grade overseas may be referred to differently in the States.. As a result, the foreign paper may not have the same brightness or opacity (the ability to obstruct light) as its domestic counterpart.
Content may not be the same, either. For example, if there's 50% less wood fiber, the paper will be droopy.
Other drawbacks to papers with varying content are:
Less opacity
Folding concerns
Fading color over time
Heavy ink coverage, resulting in curling
General availability
---
As you can see, it pays to choose paper wisely. 
I hope that the information you've read in this month's newsletter is worth much more than the paper (or bytes and bits) it's printed on.
If you liked this article, and know someone who would benefit from reading it, please feel free to forward it to them.
Have a great day…