Managed Print Solutions
Managed Print Solutions like web-to-print and fulfillment offer many benefits.
What exactly is a managed print solution and why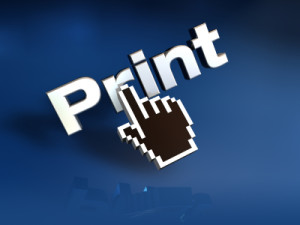 is it something you should learn more about?
Simply put, a web-to-print and fulfillment program is a centralized marketing solution that serves as an online, custom-branded portal. It is totally customizable and offers a more flexible, efficient and cost-effective way to procure any combination of printed supplies, services, and support in one convenient solution.
Why would you need a managed print solution?
Organizations of all sizes from every industry are faced with the challenge of improving efficiencies and reducing costs. A web-to-print and fulfillment program saves time and money and provides better support to a company's customers, dealers/distributors and sales team. A customized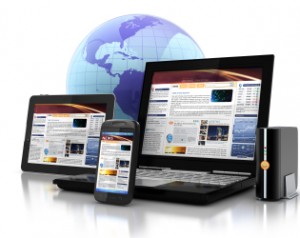 web-to-print and fulfillment program will improve efficiencies, reduce waste, strengthen brand, lower costs and easily manage your print supply chain whenever, wherever. It has proven over and over to be a win/win/win for all types of businesses!
Benefits of a managed print solution
Your brand never wavers because you get to set amendments to your branding rules. With a managed print solution you get to control and make changes, revisions and updates, all from one central place. A managed print solution also enables you to disperse your marketing materials throughout the organization in the most rapid manner possible. And, it provides customers and sales channels with the most up-to-date collateral and training materials in just the quantities they need, just when they need them.
Manage branding more effectively across multiple divisions and international offices
The right managed printing solution lets you customize your content like never before. With the right automated online solution, remote locations, field representatives, or franchisees are provided with the ability to personalize the company's marketing collateral to match their specific audience or location information.
All your digital assets are easy to manage across multiple offices and support international customers/offices/distributors 24/7. It's a fact: the right solution lets you keep all of your marketing collateral and digital assets in one place, making it easier than ever to manage your materials and brand.
Reap the benefits of print on demand
By printing only what you need, when you need it, you eliminate the necessity and the cost of warehousing your marketing collateral. With print on demand, production costs are contained because such a system eliminates print overruns and obsolete literature. You also save money because there's no need to print in bulk. With the right solution, you reprint on an as-needed basis.
Here's one more reason.
At long last, you'll be able to control the approval process with any and all of your company's marketing collateral. You'll also gain full visibility of program costs and activities for ROI and forecasting with comprehensive, available-on-demand reporting tools that come with some managed print solutions. Best of all, with the right system in place, companies are reducing the time and cost of program administration and even in some cases turning a cost center into a profit center. Now that's a solution worth approving.
When all is said and done, a custom managed print solution procurement system for the 21st century provides you with the peace of mind you have longed for and richly deserve.
Have a Great Day
Audrey Ferrante
Ferrante & Associates











Let's connect
If you'd like to learn more about how we think here at Ferrante & Associates, subscribe to our
blogs
or our
monthly Newsletter
Ferrante Speaks. You may also follow us on
Twitter
,
Google+
or
Facebook
.
Don't miss out:
Subscribe
and receive regular updates delivered automatically via a web portal, newsreader or email.