Digital print has sure grown up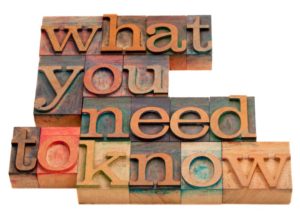 Digital print has changed. Once the stepchild of offset printing, turned to only for quickie short-run jobs, today it offers a slew of capabilities that meet and at times exceed those of some offset printing presses. For example, a digital web press provides marketers with the ability to print millions of personalized one-to-one printed promotions.
Today's digital print delivers finishing touches
Some of the biggest advancements in digital printing center around finishing, starting with paper widths. Many of the current continuous digital printing presses go beyond the usual 20-inch paper width, with some handling paper widths of 30 to 40 inches. However, it's important to remember that when a job calls for these wider widths, the finishing system employed must be able to cut, slit, fold and cut again to produce the proper sheet size set or book block to be handed off to the stitcher or binder. And — because it seems that virtually every job, digital or offset, needs to get printed as fast as humanly possible– the presses used must be able to switch formats and sizes in record-breaking time as well.
Inks and surface finishes with digital printing
Some digital presses give buyers of printed materials hundreds and hundreds of different substrate options from which to choose. Some also can create matte finishes that rival those once possible only with offset presses. Besides matte finishes, some of today's advanced digital printing presses allow for the application of print coatings such as varnish, aqueous, UV and soft-to-the-touch coatings. These coatings serve several important purposes. Some are primarily used to protect the printed piece from moisture, scuffing, scratching, smudges and fingerprints, while others are chosen to achieve a specific visual look or tactile effect.
Grown up and ready to get to work
Today's digital printing offers so many advancements that buyers of print need to carefully consider digital capabilities before going with a particular commercial printer. I trust that what you've read helps give you perspective about what to look for when it comes to digital printing.
Best of Days to You
Audrey Ferrante
Ferrante & Associates, Inc.











Let's connect
If you'd like to learn more about how we think here at Ferrante & Associates, subscribe to our
blogs
or our
monthly Newsletter
Ferrante Speaks. You may also follow us on
Twitter
,
Google+
or
Facebook
.
Don't miss out:
Subscribe
and receive regular updates delivered automatically via a web portal, newsreader or email.