What You Need for a Stressless Event – Trade Show or Conference Fulfillment Services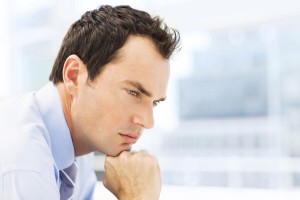 Planning, organizing and executing a successful event is no small task. Actually, that's too polite. It can be a logistical nightmare. You're running around organizing caterer, vendors, staff, decorations – all while anticipating so many unknowns – with only a few hands to help. Wouldn't it be an incredible relief to have someone you can trust handle the literature fulfillment services?
Having a single point of contact (who's a printing professional) manage fulfillment services will reduce your potential migraines because that's their business… that's what they do. For your next event, consider contracting with a tradeshow fulfillment house to make it even more of a success.
Printed fulfillment services for your trade show or conference
Here are some examples of what a fulfillment service can pull together for you:
Event Printed Manuals
Pre- and Post-Show Mailers
Media Kits
Banners
Custom Pens
Miscellaneous Forms
Custom T-shirts
Indoor and Outdoor Signage
And much more!
Key Questions to Consider
There are so many things you need to know about fulfillment services!  So it's better (and less stressful) to leave it to the printing professionals. Here are some questions you'll need to answer:
What do I need printed?
What type of printing do I need?
What quantities?
How will the materials ship and arrive at the trade show or conference?
What do I do if I run out of copies at the event?
What types of printed event materials do my audience expect?
What follow-up mailers or printed pieces will I need?
Outsourcing Next Steps
The literature fulfillment house you contract with can answer all those questions and more. Here's what you need to do now:
Think about how much time you and your team can dedicate to these fulfillment services on top of what you're already responsible for.
Determine your budget for trade show fulfillment services to figure out what you can outsource.
Contact fulfillment houses to see who fits you best, how much it costs, what's their reputation, etc.
Trade shows have been around since medieval times. So much has changed, but their goal hasn't: Bring buyers and sellers together in a central location to discover one another. That's where you get your leads, so make sure your fulfillment house sticks around for what's to come (and what you'll need) after the trade show or conference too.
Best of Days to You,
Audrey Ferrante
Ferrante & Associates, Inc.











Let's connect
If you'd like to learn more about how we think here at Ferrante & Associates, subscribe to our
blogs
or our
monthly Newsletter
Ferrante Speaks. You may also follow us on
Twitter
,
Google+
or
Facebook
.
Don't miss out:
Subscribe
and receive regular updates delivered automatically via a web portal, newsreader or email.