3D prototype printing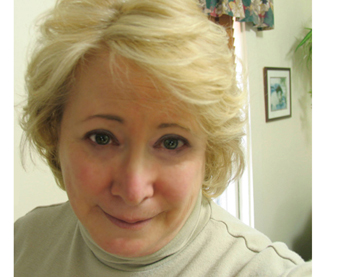 3D prototype printing may not be a brand new technology, but it's coming on like gangbusters. It's such a hot topic that I've decided to devote this month's edition of Ferrante Speaks to it.
I'm confident that once you're done reading about it here, you'll want to learn a lot more about this game-changing technology.
Audrey Ferrante
Ferrante & Associates, Inc.
---
3D Printing: what's all the hubbub about?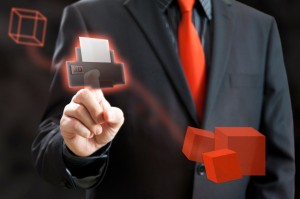 It's all about 3D prototype printing. Which if you haven't heard- is a process of making a three-dimensional solid object of virtually any shape from a digital model, all under computer control. 3D prototype printing is achieved using an additive process, where successive layers of material are laid down in different shapes… But why try to explain it to you when you can see it in action for yourself? Watch 3D printing video
What industries benefit from eye-popping 3D prototype print technology?
Printing Industry

Architecture

Construction

Industrial design

Automotive

Aerospace

Military

Engineering

Civil engineering

Dental and medical

Biotech

Fashion

Footwear

Jewelry

Eyewear

Education

Geographic information systems

Food

Plus many, many others
3D prototype printing is busting out all over.
The 3D prototype printing industry is poised for big-time growth. While only a $1.7 billion market in 2011, it's expected to more than triple over the next several years. The highly regarded and heeded Gartner research firm recently predicted explosive growth of 75% in shipments next year for lower-cost printers. Figures for more costly business or commercial printers are just as high, with estimated spending going from $325 million in 2013 to $536 million over the next year alone.
3D prototype printing is not as "new" as some folks think. In fact, it's a process that's been in use for decades. Manufacturers have long used these printers in the design process to create prototypes for traditional manufacturing. But because the equipment was cost-prohibitive to many, its growth was understandably slow.
That's all changing.Now, 3D prototype printers are getting a lot faster, and can be purchased for considerably less, saving companies many times their initial cost. With 3-D prototyping printers, companies can create prototypes in hours at a cost of just hundreds of dollars. To put this in perspective, creating prototypes the old-fashioned way used to cost thousands of dollars and take weeks or longer to produce,
A growing number of companies are even using 3D prototype printers for short run or custom manufacturing, where the printed objects are not prototypes, but actual end-user products that are ready to ship out to customers.
3D prototype printers are big business.
3D prototype printing was recently named by Goldman Sachs as one of eight technologies that's going to turn how we do business on its head.
Goldman isn't alone in its thinking. Recently, Credit Suisse gave a hard, long look at the sector. In its comprehensive 180-page report, Credit Suisse goes into great detail about how 3D prototype printing will change the world. Here's a chart that begins to shed some light on its enormous potential:
3D prototype printing is getting personal, too.

As huge a market as 3D prototype printing is and will continue to be on the business or commercial side of things, its growth on the personal side will be just as dramatic.
In its report, Credit Suisse argues that the consumer market will be the fastest-growing portion of the 3D printing market, with 100%+ year- over-year growth in 2013. This is quite possible when you consider that many 'consumer' printers currently marketed to small business owners and serious hobbyists are selling in the range of $2,000-3,000, with some costing as little as $1,200. Those are small prices to pay to have the power of 3D prototype printing at your fingertips.
Also supporting Credit Suisse's argument is the fact that Amazon has opened up a section of its site for 3D printing equipment and supplies. Microsoft is also now selling the technology in its retail stores.
---
Keep the conversation with us going and growing
Thanks for reading this month's Ferrante Speaks newsletter and learning about the explosive growth of 3D prototype printing.
If you'd like to learn more about the thinking around here at Ferrante & Associates, subscribe to our blogs. You may also follow us on Twitter , Google+ and Facebook. And don't forget, we'll be expounding further on this very important subject in future issues of Ferrante Speaks!.