Print & Digital: Evolving Your Signage Display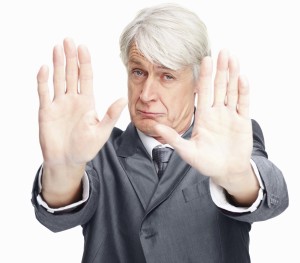 Everywhere you turn, the gleam of a digital signage display surrounds you.
Where once there was a colorful yet motionless message in a frame, now there's a dazzling digital display that you often can't avoid. While some say it's sensory overload, others believe it's the best way to capture the attention of busy bodies who are getting even busier by the day.
So, as the global market for digital signage gets exponential bigger each year, marketers like you are discovering more and more ways to promote your brand, whether it's printed or digital business signs.
So, what's happening now in the ongoing print/digital battle and what's on the horizon? A recent white paper by Smithers and Pira explores key threats and opportunities. Here are some statistics to keep in mind:
Global output of printed point-of-sale/signage totaled 12.8 billion m² in 2014, with output expected to increase by close to 0.8% annually through 2020 with growth concentrated in indoor applications.
Of all printed point-of-purchase/signage output in 2014, 72% was used in indoor signage applications and 28% in outdoor.
The indoor segment is less vulnerable to being taken over by digital than outdoor, although digital installations will find ways to gain ground across the board.
In  survey conducted for the white paper, two-thirds of the respondents say they expect their revenues from outdoor to decline through 2020, and an almost 20% more of them think the loss will be huge. Outdoor posters also will take a hit, with almost 44% of respondents predicting declines in this area.
No respondents thought that point-of-purchase displays holding product (a form of packaging) were threatened to be entirely replaced by digital screens.
The interactive and data collection capabilities of digital a signage display are becoming more appealing, which is something printed media cannot easily replicate.
Despite the battle that forever tries to separate digital and print, best practices suggest the most powerful marketing strategy leverages both. One indicator shows that print will remain a power player because of its ability to complement digital, but also because of demands for faster turnaround times, to name one advantage.
Best of Days to You,
Audrey Ferrante
Ferrante & Associates, Inc.











Let's connect
If you'd like to learn more about how we think here at Ferrante & Associates, subscribe to our
blogs
or our
monthly Newsletter
Ferrante Speaks. You may also follow us on
Twitter
,
Google+
or
Facebook
.
Don't miss out:
Subscribe
and receive regular updates delivered automatically via a web portal, newsreader or email.