Print Buyers Beware: where has all the printer's paper gone?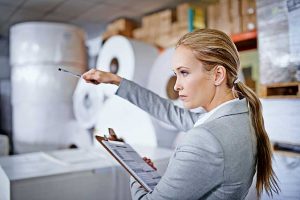 The long and the short of printers paper shortages.
In case you haven't been affected by it yet, printers paper is in short supply. This troublesome fact is good to know, because before you get too far planning an upcoming marketing communications program—be it for a large direct mail campaign, a major collateral roll-out or a deadline-driven conference or trade show—you'd better do it well in advance to ensure that the proper paper is available to best meet your needs.
Where has all the paper gone, you ask?
The answer is not so cut and dry. In fact, there are several key reasons for the shortages. They include, stronger demand for paper. In addition to marketing communications, paper is used for a myriad of products such as household tissue and medical wipes as well as for things you might not think of like plastic substitutes, clothing, and biomass for energy. Another cause for these shortages is reduced production capacity. It's not been largely reported, but profit margins at pulp and paper mills are getting squeezed quite badly, forcing a growing number of them to close, and others to search for ways to improve their margins or to look into other manufacturing options that can help them be more profitable. Transportation challenges are also adding to shortages. You may have read in newspapers or seen on TV that the trucking industry is under siege. The reason for its troubles is that it's suffering from a terrible shortage of drivers; one that threatens more than just the paper business.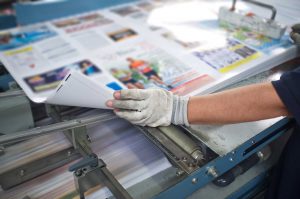 There's a simple enough solution at hand.
If lack of paper wasn't bad enough, shortages are driving up costs. So, what are marketers to do to ensure project success and control budgets? The most effective solution marketers have to limit their exposure to increasing paper shortages and rising costs, is to partner and coordinate with a printer with the expertise to best mitigate these very real problems.
Just recently, two of our clients were in the early stages of initiating a couple of major projects requiring a large amount of paper with a fixed deadline dates. One was for a large print direct mail campaign, and the other was for an important conference with an unmovable deadline date. Thanks to our awareness about paper, we made sure we preordered the appropriate paper stock. This assured that both projects would meet their schedules, and do so without negatively impacting their budgets.
We've found that too often project managers spend a great deal of time making sure their message and design are perfect, and they don't contact the printer until the very end. In the past, printers could more easily make up the time, but with current shortages, it doesn't always work out so well. Please remember, if you have an important printing project coming up that must happen on a particular schedule, don't wait until the last minute. Otherwise waiting to the very last minute could cost more than just a price increase. Your printer may not be able to meet your deadline needs.
Best of Days to You
Audrey Ferrante
Ferrante & Associates, Inc.











Let's connect
If you'd like to learn more about how we think here at Ferrante & Associates, subscribe to our
blogs
or our
monthly Newsletter
Ferrante Speaks. You may also follow us on
Twitter
,
Google+
or
Facebook
.
Don't miss out:
Subscribe
and receive regular updates delivered automatically via a web portal, newsreader or email.