Your landing page must provide a valuable offer
Understanding landing pages best practices.
Landing pages can make a big difference to your continued success. That's why this blog zeroes in on one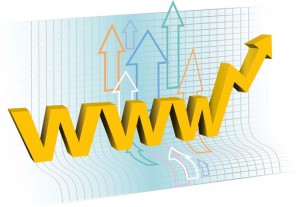 important facet of landing pages: the offer. I think you'll agree that it provides the kind of information regarding online and offline marketing communications that business owners and managers like you can put to good use.
Awesome landing pages offer valuable information
There's no getting around it, to convert web visitors into full-fledged sales leads, you must convince them to give you valuable information about themselves. To get them to do that you'd better provide them with a valuable offer in return. Think of it this way: how many times have you visited a website and been resentful of the fact that the company asked for your email, and what they were offering in exchange was of little or no value to you. Now that you have a clearer idea of the mindset of your web visitors, shouldn't your website landing page make them an offer that's both valuable and relevant? Of course you should, because the more value you offer, the greater the results.
Okay, now it's time to come up with a valuable offer that fits your needs
As soon as you have an offer in mind, ask yourself if it's compelling to your audience, then make sure that your landing page demonstrates that value.
To ensure that it does, here are some more questions to ask yourself:
Who are your targeted visitors?

Why are they on your custom landing page?

What do they need?
Once you've arrived at some answers to those important questions, it's time to determine what type of offer you should put on your landing page. If it makes sense, your offer could take the form of a:
Case study

Whitepaper

Product guide

Product demo video

Webinar

PowerPoint presentation

Survey

Industry trend list

Invite to a trade show or event

E-book
You don't have to limit yourself to the aforementioned options. You could create a landing page designed to persuade web visitors to sign up for coupons or a newsletter with valuable tips. Whatever form your offer takes, just be sure that it's relevant and valuable to your web visitors. When you do, you stand a far better chance to receive from your landing pages a big batch of new sales leads that you can turn into actual sales.
Best of Days to You…
Audrey Ferrante
Ferrante & Associates, Inc.











Let's connect
If you'd like to learn more about how we think here at Ferrante & Associates, subscribe to our
blogs
or our
monthly Newsletter
Ferrante Speaks. You may also follow us on
Twitter
,
Google+
or
Facebook
.
Don't miss out:
Subscribe
and receive regular updates delivered automatically via a web portal, newsreader or email.