Why You Need More Than a Commercial Printer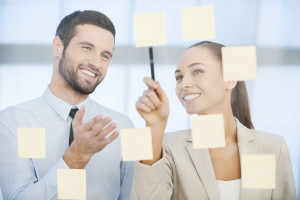 When you think of the traditional commercial printer, you probably envision someone with ink-stained hands running a massive printing press. But the modern-day printer does much more than put ink on paper—and marketers, event managers and graphic designers are flocking to marketing-minded printers that can deliver fully integrated solutions.
My advice: Be sure you pick the right one.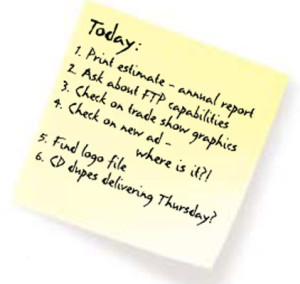 A worldwide web packed with printers
Do a quick search online and you're bound to find an unending list of shops that offer commercial printing services. In fact, there are more commercial print plants in the U.S. than McDonald's restaurants! The resurgence of the printing industry in the last decade has proven that business people like you value the variety of services print shops can provide. But keep in mind these three things if you need a consistent, multilateral campaign that targets each demographic—whether they're at a desk, conference, trade show floor or online.
Look for tried-and-true recipes, not the special of the day. There are many printers out there professing to be in everything or that they can give you something no one else can offer. Ask for their track record and consider their menu carefully. 
Find out if they're expert jugglers. Some printers may offer integrated services, but they might only be really good at printing. If you've got a multilayered marketing campaign to get off the ground, you want your commercial printer to manage it seamlessly, whether your project is simple or complex.
Test their marketing IQ. If you want your commercial printer to take on every aspect of your marketing project, go beyond what their website says to make sure they're right for the job. This could include creative concept development and custom packaging or even worldwide fulfillment and multichannel marketing campaigns.











Let's connect
If you'd like to learn more about how we think here at Ferrante & Associates, subscribe to our
blogs
or our
monthly Newsletter
Ferrante Speaks. You may also follow us on
Twitter
,
Google+
or
Facebook
.
Don't miss out:
Subscribe
and receive regular updates delivered automatically via a web portal, newsreader or email.