Why the Right Print Services Can Make Your Life Easier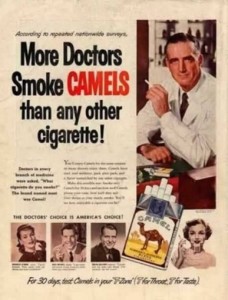 Unlike the ad you see here in this blog, a commercial printer should never try to fool you into believing you need something that isn't good for you, so to speak.
Whether it's digital printing services, custom printing services or large format printing services, we're here to make your life easier. How about fewer sleepless nights and more praise from the boss? That's a start.
Here's more
The right printer is your partner and should make you feel that you're in this together. If you don't get that warm and fuzzy feeling on first meeting, consider looking elsewhere.
The right print services goes beyond being just a printer. Sometimes you need more than printing services, such as integrated marketing, cross-media solutions, graphic design or copy writing.
The right printer is consistent about quality and reliability. You've got a big campaign and slacking off is not an option.
The right printer is all about you. Customer service is at the top of the list and a "whatever you need" attitude should come easily—before, during and after every project.
The right print services brings experience and knowledge. This means they should have a track record of being on time and on budget—and one step ahead of a project at all times.
The right printer understands your work and all the players involved. They should know how to help marketing teams across all industries manage and distribute branded marketing materials, digital assets, and promotional items to their field sales team, customers and partners globally.











Let's connect
If you'd like to learn more about how we think here at Ferrante & Associates, subscribe to our
blogs
or our
monthly Newsletter
Ferrante Speaks. You may also follow us on
Twitter
,
Google+
or
Facebook
.
Don't miss out:
Subscribe
and receive regular updates delivered automatically via a web portal, newsreader or email.