Using specialized finishing and printing techniques
Enhance your printing experience with special finishing and printing techniques.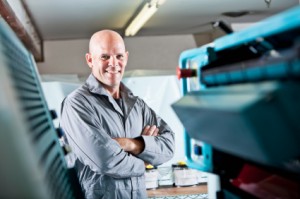 It has become readily apparent that providing high quality print using ONLY four color processes is not enough to separate your printed product from your competitors. Using additional printing techniques that are different like finishing methods, embossing, die cut, and/or specialty inks (glitter, scent, metallic, etc.) on your marketing collateral. These printing techniques will make your printed materials stand out from the crowd and give you a competitive advantage.
Printing techniques advantages
Print's advantage to other media is the feel of the paper (or shall we say "media", given the wide range of materials that can be printed on), the visual impact of expanded color gamut (using specialized inks and separation techniques), and the permanence of it (compared to electronic, which seems to be fleeting at best). We all have the pesky filing cabinets that we keep material in that we want to save for the future. By using specialty processes and materials, your additional printing techniques can provide an experience to the recipient that no other media can provide.
While reviewing the holiday cards that we received during the holidays, the ones that used these specialized printing techniques were the more impactful and memorable. (BTW…over 58% of them were more that 4/C printing) We got a lot of email greetings, but very few were special in any way and were remembered even less at the end of the season. The printed holiday cards were openly displayed for all to see throughout the holidays. How many emails can you say that you did that with? NONE! We know that holiday cards are a special print breed unto themselves, but you cannot disregard the impact that they had on you when you opened them. We expect to see an increased use of these specialized techniques with marketing collateral in the future. When the goal is to stand out from the crowd and get noticed, why wouldn't you? Especially if you are promoting a high end product. One extra sale can easily provide the ROI that you must get from your marketing efforts. Bottom line…Print will increasingly use specialized finishing and media to increase its impact on the recipient. It only makes sense…
Use print in ways that other media cannot replicate. Integrating high value print with your electronic marketing efforts will give you the advantage that you need to grow into the future. Remember, it is a multi-media world and all media has its place!
Best of Days to You
Audrey Ferrante
Ferrante & Associates, Inc.











Let's connect
If you'd like to learn more about how we think here at Ferrante & Associates, subscribe to our
blogs
or our
monthly Newsletter
Ferrante Speaks. You may also follow us on
Twitter
,
Google+
or
Facebook
.
Don't miss out:
Subscribe
and receive regular updates delivered automatically via a web portal, newsreader or email.