Trade show materials
 Trade show materials— offset printed or digital?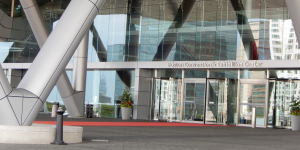 Trade shows are an effective way to market your company and brand. They bring you face-to-face with hundreds of decision makers who are more inclined to purchase what you're selling.
Over the years, exhibitors typically would set up shop and wait for the throngs of attendees to drop by for a look and hopefully a purchase. Much of what exhibitors brought with them were reams of printed trade show materials.
Today, with the tide turning away from print and moving toward digital, many marketers are re-thinking the way they communicate with prospects at trade shows.
True, there are costs associated with printed trade show materials. There are printing expenses, there are the costs of shipping and there are storage costs.
But before you give up on the printed word, mull over these facts—
More attendees prefer printed trade show materials
According to research by the Center for Exhibition Industry Research (CEIR), 58 percent of attendees prefer to receive product information in a printed format at trade shows.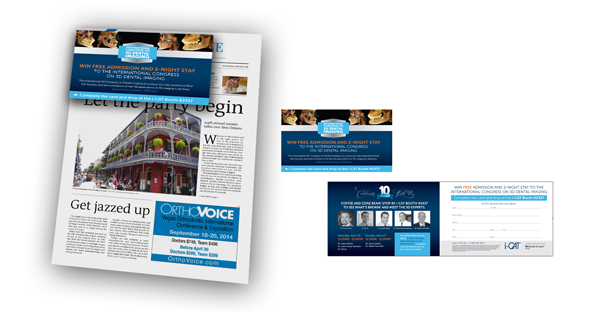 This was the highest rated response in the survey.
Here's how other information delivery methods rated behind printed format product information:
Post-show emails came in second at 41 percent;
Printed brochure mailed after show, 34 percent;
USB flash drive loaded with downloadable information, 33 percent;
CD-ROM or disk with information, 29 percent, and:
QR code to scan,14 percent.
These results should give you a better idea of the appropriate mix of print and other formats, so you can deliver information to your audiences in the ways they prefer.
Digital is good but far from free
Digital marketing is a sound option, but it shouldn't be your only option. It isn't free, either. A properly planned and executed digital marketing initiative requires strategy development, content writing, design, web development and administrative work. These all cost time and money.
As the CEIR survey results revealed, following up after the show with emailed information is a great way to reinforce your message or reach people who prefer email communications. Using social media is another good strategy, especially for reaching millennials. To ensure you put together the best mix of communication options, simply have your booth staff ask attendees to share their preferences during the lead-gathering process.
Investment in print still pays
There's little doubt that the need for printed materials has dropped off since the advent (or should I say, the onslaught) of digital media. But print still has a very real and important place at trade show booths (remember the results of the CEIR survey)? So don't toss your printed trade show pieces into the trash any time soon. Instead, work toward enhancing print using the new channels and technology available today.











Let's connect
If you'd like to learn more about how we think here at Ferrante & Associates, subscribe to our
blogs
or our
monthly Newsletter
Ferrante Speaks. You may also follow us on
Twitter
,
Google+
or
Facebook
.
Don't miss out:
Subscribe
and receive regular updates delivered automatically via a web portal, newsreader or email.