Tips to Help Take Advantage of Big Data and Variable Data Printing
Let Big Data and Variable Data Printing (VDP)
Work For You.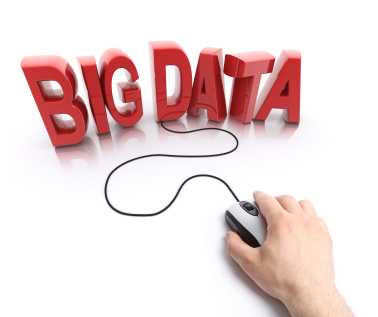 Here's one time when the "media" isn't exaggerating. I'm talking about the term "Big Data." People, you know, the folks who buy your products and services are generating 2.5 quintillion bytes of data per day in the form of surveys, likes, posts, links, tweets, comments, blogs, chats, images, and videos. If you're not sure of what a quintillion is, it's like a billion, only with twice as many zeros in it. If you're having trouble saying, "quintillion" say a "billion billion" or a "million trillion". Okay, you're stockpiling all Big Data created by your customers and prospects. You're not? Well, you better be, because there's a good chance your competitors are, and using it to develop targeted integrated marketing campaigns comprised of, among other components, Variable Data Printing (VDP).
What is Variable Data Printing (VDP), you ask?
Variable Data Printing(VDP) is on-demand printing, a form of digital printing, in which elements such as text, images, and graphics can be changed from one printed piece to the next, without stopping or slowing down the printing process. The changing elements such as names and offers that go into each direct mail piece to be printed comes from either a database or an external file. For example, a set of personalized letters, each with the same basic layout, can be printed with a different name and address, and offer. With this capability, and that of mass customization, you can finally "speak" directly to each and every one of your customers. Yes, all this is possible when you let Big Data and Variable Data Printing (VDP) work for you!
VDP offers you more than ever before.
The revolution in digital printing has enhanced VDP, enabling it to be used across multiple media, not just on the printed page. VDP saves time and money while boosting content quality—and value—of the output. With VDP and Big Data, you can harness the power and cost savings of just-in-time Web-to-print services and personalized communications to sync up with your schedule and needs.
Web-to-print is an integrated web-enabled marketing, print and fulfillment program. It's designed to improve efficiencies, reduce waste, strengthen brand, and lower costs associated with sustained marketing, training and/or sales support activities directed toward customers, dealers/distributors, international offices, a direct sales network, and other channels. (For more on web-to-print services see https://ferranteassoc.com/implementing-a-web-to-print-program/).
A marriage made in heaven.
Let Big Data and Variable Data Printing (VDP) work for you. When you do, you can target a specific message to a specific audience. It's an incredibly effective form of communications and, as such, should be an integral part of your integrated marketing plan.
Have a great day…
Audrey Ferrante
Ferrante & Associates, Inc.











Let's connect
If you'd like to learn more about how we think here at Ferrante & Associates, subscribe to our
blogs
or our
monthly Newsletter
Ferrante Speaks. You may also follow us on
Twitter
,
Google+
or
Facebook
.
Don't miss out:
Subscribe
and receive regular updates delivered automatically via a web portal, newsreader or email.