Tips on how to reap rewards from an integrated marketing campaign
Integrated Marketing Campaigns Can Work For You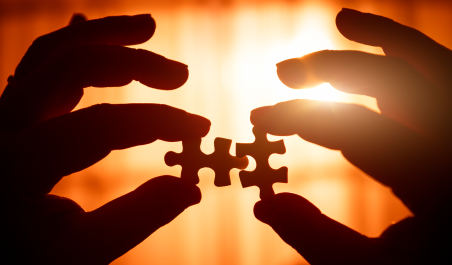 The Internet has given the world a mountain of information. It's also provided marketers with a great opportunity by introducing new channels for sales and creating new consumer behaviors. To take advantage of all that the Internet offers remember this: integrated marketing campaigns can work for you.
PURL diving for data and riches
Begin the process by reaching out to customers using traditional direct mail (this is where variable data printing, print on demand, and digital printing services can play a huge role in your integrated marketing efforts), and, of course with e-mail and the Web (social media, etc.). By reaching out to customers with a cohesive campaign you'll be able to collect more data, which you'll put to good use in the next step of your integrated marketing program—tracking responses with PURLs (personalized URLs, which deliver information via a web page or microsite based on the specific interests and needs of customers). The data you obtain using PURLs will give you what you need to determine which media are most likely to get a response from each contact, giving you more successful and cost-effective follow-ups.
It's all about the offer
Creating eye-catching printed direct mail pieces and e-mails is important, but not as critical as the offer you make to customers. The offer is what prompts recipients to activate a link that takes them to the PURL. Once they link to the PURL, it's time to gather additional data about them. At this stage of the sales process recipients are typically asked to fill out a short survey, providing marketers with information about themselves, and their purchasing interests and needs. PURLs don't have to be complicated, just a means to gather essential information and create a high level of interaction with customers.
Measure, track and report
Now it's time for measuring the results and generating reports on what you've learned. Some systems available today include built-in tracking capabilities that permit ongoing monitoring of your campaign's progress as customers enter your PURLs and provide information. With these capabilities you'll get to observe campaign response rates and visitor response patterns. Many of these systems are designed to be quick and simple to use, especially when making adjustments to messages and offers based on results you're witnessing. These systems also allow you to generate reports, so you can share the effect your integrated marketing program is having on sales with others in your company.
Something else to think about
Before I bid you adieu, I want to leave you with several more thoughts about the subject of this blog: Integrated Marketing Campaigns Can Work for You
Multi-channel campaigns consisting of direct mail and email:
Achieve 60% greater transactions than direct mail-only campaigns
Attain double the average of click-through to conversion rates versus e-mail-only efforts
Realize a 66% increase in average order size over either type of single medium program*
Integration works! Best of all, you can make it work for you. So get going and working.
Have a great day…
Audrey Ferrante
Ferrante & Associates, Inc.











Let's connect
If you'd like to learn more about how we think here at Ferrante & Associates, subscribe to our
blogs
or our
monthly Newsletter
Ferrante Speaks. You may also follow us on
Twitter
,
Google+
or
Facebook
.
Don't miss out:
Subscribe
and receive regular updates delivered automatically via a web portal, newsreader or email.