What does it take for promotional collateral to work?
Promotional collateral does just that—it promotes
Promotional collateral is an important way for companies to promote themselves. It must connect emotionally with viewers and can be added to other modes of communication such as traditional advertising, events, public relations, social media, networking, and direct marketing.
Promotional collateral is an intelligent way for companies to complement their sales and marketing programs. It is also a visual representation of your business. As such, it's important to think of it as your corporate face. In fact, it's very often the first impression that a prospect has of your company. When you think of promotional collateral in those terms, it's easy to see how every piece you create is incredibly important to your business.
Give your collateral the importance it deserves
Unfortunately, promotional collateral often is not given the importance in the sales and marketing pecking order that it deserves. It's critical for your company's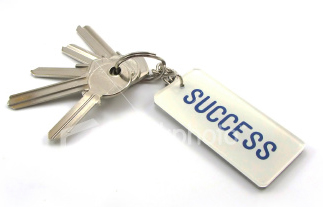 collateral to represent your brand, syncronize with your business practices, and speak clearly and relevantly to your key audience.
Some tips to ensure success
To ensure success, your company's promotional collateral must use statements that precisely communicate benefits and relevant messages to your audience. Because time is of the essence, it's critical for you to get your point across as quickly and as clearly as possible. It's also important to grab the attention of your audience with striking graphics and visuals that reinforce your corporate brand.
How can all of this be accomplished effectively? By combining aesthetic appeal with tangible messaging. It's the only way I know to create the kind of impact necessary to sell products and services. When you put in place the perfect blend of strategy, writing and design, you stand a far better chance to garner results that'll exceed your expectations.
Promotional collateral comes in many forms
Promotional collateral is an important part of marketing communication plans of any business. Promotional collateral takes many forms. Some of the most common examples include:
Sales brochures and other printed product information
Product data sheets
Folders that house materials
Web content
Sales scripts
Demonstration scripts
Visual aids used in sales presentations
Product white papers
Promotional collateral comes later in sales cycle
Promotional collateral differs from advertising in that it's used later in the sales cycle, usually when prospective purchasers have been identified and sales staff is making contact with them.
Promotional collateral can be managed electronically
Collateral can become quite a large and cumbersome load to manage for many businesses. To ease the burden, a number of systems have been developed which are designed to store and manage your company's promotional collateral materials. A couple of them are web2print stores for printed materials, and Digital Asset Management (DAM) systems for digital media. Both do a very effective job helping companies provide collateral materials to a variety of users.











Let's connect
If you'd like to learn more about how we think here at Ferrante & Associates, subscribe to our
blogs
or our
monthly Newsletter
Ferrante Speaks. You may also follow us on
Twitter
,
Google+
or
Facebook
.
Don't miss out:
Subscribe
and receive regular updates delivered automatically via a web portal, newsreader or email.