Harness the Power of One to One Marketing and Integration
The Power of One to One Marketing and Integration
The Business Dictionary defines Integrated Marketing as strategy aimed at unifying different marketing methods such as one-to-one marketing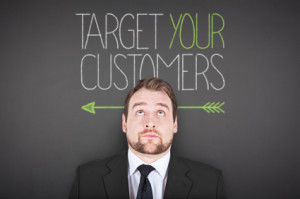 (the main thrust of this blog), mass marketing, and direct marketing. Its objective is to complement and reinforce the market impact of each method, and to employ the market data generated by these efforts in product development, pricing, distribution, customer service, etc.
Never stop connecting with your customers
When you develop and maintain an Integrated Marketing program that takes advantage of some of today's technologies you dramatically increase the number of opportunities to connect with customers one to one. A technology to consider is variable data printing (VDP), which is on-demand printing, a form of digital printing. It enables you to make the connections to customers more pertinent by appealing to their interests and needs. You should also consider adding Web solutions such as pURLs (personalized URLs) to your targeted marketing program. They allow you to obtain valuable data from your customers about themselves that you can put to good use in future campaigns, thus harnessing the Power of One to One Marketing and Integration.
Be relevant to your customers in every way
Harnessing the Power of One to One Marketing and Integration enables you to send out messages across multiple channels that are relevant to your customers. After all, being relevant to customers in every way you connect with them improves brand recall and enhances engagement. Forget about the old ways of reaching out to customers that rely on the silo approach, that is, one medium at a time with no firm connection between them, and focus on the most important thing there is to your business' success—your customer.
Studies bear out the importance of integration
Studies underscore the benefits of an integrated marketing program. For example, one recent study revealed that over 70% of consumers want to be engaged with an integrated marketing approach. Interestingly, that same study found less than half of those consumers say they're receiving information in that manner. Google, a company that knows a thing or two about integrated marketing and technology, found consumers had nearly 75% brand recall when the advertiser's integrated strategy carried across mobile, TV and online.
Harness the Power of One to One Marketing and Integration
As technologies and media keep converging it's easy to see how integrating your marketing programs and "speaking" one to one with your customers and prospects are both essential in helping you to succeed as a marketer, and as a business.
Have a great day …
Audrey Ferrante
Ferrante & Associates, Inc.











Let's connect
If you'd like to learn more about how we think here at Ferrante & Associates, subscribe to our
blogs
or our
monthly Newsletter
Ferrante Speaks. You may also follow us on
Twitter
,
Google+
or
Facebook
.
Don't miss out:
Subscribe
and receive regular updates delivered automatically via a web portal, newsreader or email.