Trade show displays
What do you hope to get from your trade show displays?
Exhibiting at trade shows can do wonders for your business in terms of generating leads, beginning the sales process and getting your name out to companies in industries that you serve. But if your trade show displays are lackluster, taking part in trade shows can be like flushing money and time down the drain.
The best way to ensure success is to have a trade show display that not only catches the eye of attendees, but also quickly tells them the story of your company and the products and services you are offering. That may sound like a tall order, but it is attainable if you follow some of the tips I have included to help you design an attractive and effective trade show display.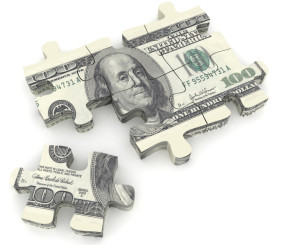 The three most important results most exhibitors want to achieve from their trade show displays, whether they are veterans of trade shows or are participating in their first event, include—
Marketing of their company
Bringing in more qualified leads
Adding to their customer base
To get ahead, one must plan ahead
If you wish to achieve any or all of these results you must have a plan in place for your trade show display. Remember what I've said about why people attend trade shows? It is not for buying, it is for learning. With that in mind you need to begin thinking like an attendee, not like an exhibitor.
So before you jump in with both feet, carefully think about and identify your specific goals and objectives. Determine your trade show message, and then apply it to the design of your trade show displays.
Design is crucial for getting your trade show display noticed, but so is the right verbal message. In addition to properly combining graphics and words, you need to consider some more elements when planning your trade show display, like having—
A drawing with a great prize that will appeal to most everyone
Staff in attendance that is knowledgeable and appropriately attired
Lots of business cards, brochures and sales materials on hand
Signage, especially large format banners, that can be seen from afar
A presentation that is both informative and memorable
Oh, and you must do most or all of this at or under budget. Again, that is where proper and thorough planning comes into play.
Why does it seem to always come down to money?
I know that money is an issue with any marketing endeavor, including investing in a trade show display, but "you gets what you pays for," as the expression goes. So if you want the best possible return on your investment, spend an appropriate amount of money.
After all, your trade show displays are a reflection of your company, and you want attendees to see your business in the best possible light. If you try to do things on the cheap, it will be like flushing money and time down the drain. Spend accordingly. At the end of the day (or trade show) you will be very glad you did!