Printing services are still working wonders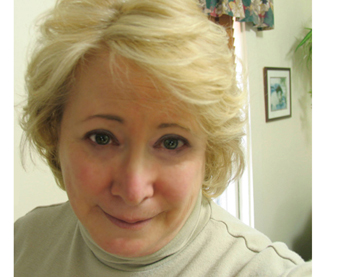 If you're like many companies, you're probably taking advantage of the various online technology opportunities available to marketers. We too often hear that with so many digital online capabilities delivering powerful results and growing each day, marketers are including print less in their media mix. But before you remove printing services, it's important to know that printing services are still an effective and important part of marketing. Adding printing services to your media mix will surely have a positive impact on your business, especially when you take advantage of rapidly changing printing capabilities.
Today many printing services are equipped with ancillary tools, and are offering the latest online integrated technology solutions. It's not only about printing today, it's about seamless integrated multi-channel solutions that improve the ROI for companies that need to get their tasks done with smaller staffs, and in the most efficient way.   In this edition of Ferrante Speaks, I've tried to speak to some of the reasons why it's so important to add printing services to your media mix.
Audrey Ferrante
Ferrante & Associates, Inc.
---
Printing services capabilities are changing rapidly
Don't forget to add printing services to your media mix. Far too many people are under the false belief that print is dead and buried. On the contrary, print is very much alive and well, and working wonders for many businesses that add it to their media mix. Here's something to consider: did you know that Google and Verizon use direct mail offers regularly in their marketing mix?
Commercial Printing is one of America's oldest
No one disputes that the printing industry is not what it once was, nor will it return to its former glory. However, it still remains an industry with a large footprint, and will continue to deliver profitable opportunities for our customers when used wisely. Despite economic challenges, between January 2000 and March 2013 print sales leaders are up 54.2 % while the industry at large is down more than 21%. This is according to Howie Fenton and Andy paparazzi of NAPL in an article by Elizabeth Gooding on Oct 7, 2013 reviewing the Print 13 event held in September 2013.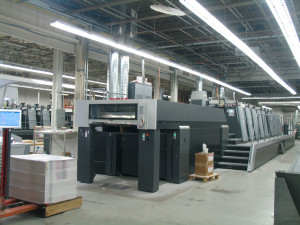 How is this possible? Printing is changing, and printers in the 54.2% are offering more and more integrated multi-channel services to help customers expand and grow their business opportunities. Today's leading edge commercial printers are purchasing additional equipment and diversifying their capabilities in order to add more value to help marketers address the many major changes in the buying behaviors of their target audiences. A printing service that is extremely efficient Direct mail can be extremely efficient when dealing with highly confidential personal data. How often have you heard on the news that a bank or large company was hacked, compromising the personal information of thousands of customers? Personal information on the Internet is getting harder and harder to protect. If you've ever been unlucky enough to be a victim of identity theft then you understand. The stories are frightening. Why use direct mail rather than electronic media when dealing with confidential personalized data?  Because with today's printing services, it can be extremely effective and protective. Mailings involving personal data usually contain multiple elements with many individual changes. Very accurate data files, advanced variable data printing and element integration are needed in order for each mail piece to be completely customized for each individual. Most people don't know that not only is the data provider responsible for the correctness of the personal information records, but now the printer is equally accountable. It's the law. All elements scheduled to be included in each pack must be correct. That means each mail piece needs to contain all the correct elements and personal information. New equipment and software have given commercial printers and mailing services incredible ways of safeguarding your personal information. This is why many companies providing financial or medical records still prefer mailing rather than sending material over the Internet where hackers can steal it. When I come back from my mailbox with statements containing private financial information, they have arrived safe and sound. This is just one way print has changed. There are many more.
Digital printing services are growing like gangbusters. And with good reason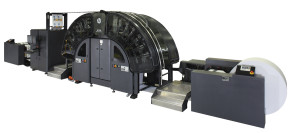 Another area that is changing rapidly within the industry is conventional printing. It's being overtaken by digital on-demand printing. Digital printing services are growing in importance because the technology syncs up nicely with what marketers want and need—smaller, more flexible printing, or variable quantities. Advancements in quality and efficiencies plus newer equipment like the digital HP T200, 300, 350 and 400 web presses are giving marketers the tools to deliver more personalization and customization. Even wide format printing equipment is now offering variable data capabilities. When businesses tie advances like on-demand printing, web-to-print services, and database management with digital media such as email campaigns, QR codes, and social media initiatives, they quickly see how all of it comes together to produce greater results for their marketing efforts.
Consumers still LOVE to open their mail
Consumers continue to look at printed pieces that arrive in the mail as a highly relevant and significant part of their everyday lives. And B2B businesses that require wide-ranging outreach also find that mailings can play a significant role in serving customers across all forms of communications. Businesses that push the envelope when it comes to direct mail are personalizing content. Others are creating direct mail pieces in interesting shapes and adding color techniques. By doing so, they're finding that the response rates are two to three times higher than what they typically receive from direct mail campaigns employing conventionally shaped mailers.
Many consumers still prefer to read paper-based communications
Nearly half the consumers in America shop using both catalogs and the Internet. Here's a shocking statistic—almost two-thirds of consumers, including many in the coveted 18-34 year old demographic, still like to read print and paper communications rather than just reading off a screen, be it on their computer, tablet or smart phone.
Do you have questions…?
Call today if you're developing your 2014 budget, attending a major event and need to make sure everything is delivered on time, or if you're just trying to make sense of the confusing landscape of conventional and digital media. Whatever the reason, I'd love to talk to you about it. Print is not always right for every need but when it fits, adding it to a media mix can be effective for many needs. I do hope this newsletter has started you thinking about what adding print services can do for you.
---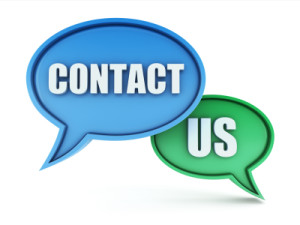 Keep the conversation with us going and growing Thanks for reading this month's Ferrante Speaks newsletter and learning why it's so important to add printing services to your media mix. If you'd like to learn more about how we think here at Ferrante & Associates, subscribe to our blogs   on the right side of the page or subscribe to our monthly newsletter Ferrante Speaks . You may also follow us on Twitter ,  Google+ or Facebook.