Marketing Lead Generation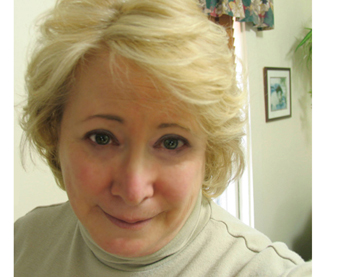 If you're like the typical business manager of today, marketing lead generation is driving you crazier than ever before. Contrary to what you hear and read, current technology isn't making your job any easier or saner. These days, you basically have to be a marketing and technological genius to figure out which way to go—traditional or digital—in order to generate real live leads for your business.
Our world of marketing has become so complex on business leads generation that I have decided to devote this month's Ferrante Speaks newsletter to the subject. I trust the insights you gain from reading the information that follows will help prevent marketing issues from driving you crazy.
Audrey Ferrante
Ferrante & Associates, Inc.
---
Which marketing lead generation strategies and tactics are you placing your bets on?
Digital marketing or traditional marketing? With digital marketing growing by leaps and bounds, it's easy to put all your chips on the relatively new kid on the block. However before you bet the whole bank on digital marketing, reconsider the power of traditional marketing. Then think seriously about combining the two. The combination can provide you with the most effective means to engage customers and increase sales, retention, and loyalty.
The case for digital marketing lead generation
Digital marketing can be quite effective when you're putting out one-to-one messaging in short bursts, and in real-time. This rapid fire, continuous approach allows you to collect huge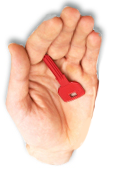 amounts of customer data that can offer you a more in-depth look at consumer activity, preferences, location, buying behavior, interests, etc. More and more business managers are finding that there's no better way for businesses to target and engage audiences, and improve return on investment than with digital marketing.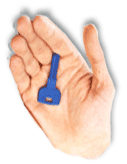 The case for traditional marketing lead generation
Traditional marketing is a bit easier to comprehend, especially for business managers who have long made it the cornerstone of their marketing efforts. This form of marketing zeros in on price, product, placement, and promotion. Traditional lead generation marketing programs are trying to derive the same results as digital efforts. However, unlike the latter, they're attempting to do so over extended periods of time, utilizing offline channels such as direct mail, outbound telemarketing, billboards, television, radio, and print. It's tried and true, and shouldn't be tossed side.
The case for employing BOTH
By employing both digital marketing and traditional marketing, you keep the circle of awareness, interaction, and conversion in a never-ending loop. This occurs because each and every marketing approach and marketing channel leads to another and another, building the relationship and the dialog like no singular strategy can. Only by combining the two can you continue to communicate with your customers and prospects in the most effective and engaging manner possible. Try it! You'll like the results.
To keep your business growing, keep your marketing going
The two strategies—digital marketing and traditional marketing—may come from two different paths of creation, execution, and distribution, but here's the important thing to remember: when creating a lead generation marketing campaign, always offer relevant information to your target audience, whether through traditional channels or digital channels.
---
Keep the conversation with us going and growing, too
Thanks for reading this month's Ferrante Speaks newsletter and learning why it's important for small, medium and large businesses alike to use both digital and traditional marketing to generate leads and grow sales.
If you'd like to learn more about the thinking around here at Ferrante & Associates all you need to do is Call 781-891-4328 and ask to speak with Audrey Ferrante or subscribe to our blogs. You may also follow us on Twitter ,  Google+  and Facebook.