How Much Do You Know About Digital Printing?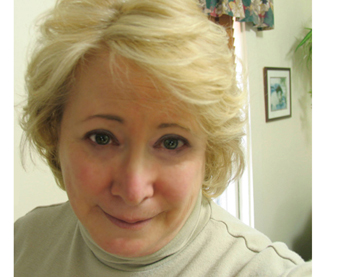 How much do you know about digital printing? With digitization gaining more and more traction, it had better be a lot. Digital printing has grown up. And with its coming of age come far greater opportunities for those purchasing and using printing services to promote their businesses.
Which is why I'm devoting this month's Ferrante Speaks newsletter to the subject. I trust the insights you gain from reading this information will help you reap the greatest rewards from digital printing!
Audrey Ferrante
Ferrante & Associates, Inc.
---
Digital Printing Presses Ain't What They Used To Be…
Especially when it comes to today's newer digital printing presses and their improved quality results. Beyond the quality improvements, digital printing provides many additional advances that will help you save considerable time and money.
That's because it enables you to transform your marketing materials into highly effective tools. Gone are the days of "spray and pray" marketing. Today's business owners and marketers need alternatives to help improve response rates, reduce costs and increase demand for their products.
Digital printing
is the perfect tool to make all of this happen.
Lengths of conventional commercial print runs have been decreasing over the years as marketing has become more personalized, targeting the specific needs of a particular customer or market segment. With the increase of print quality and the advent of color variable print, digital printing allows companies to develop highly
personalized printed materials
that are both
relevant and targeted
to individuals, catching their attention and producing greater response statistics.*
* Did you know that 48% of marketing managers claim they value direct mail if the messages are relevant to them?
Digital printing can be used for virtually any type of project.
With digital printing  you have the flexibility of integrated online and offline variable communications and on-demand printing, which can be directly accessed from the internet and integrated with multiple online channels.
This lets you bring a whole new level of end-to-end efficiency, cost-effectiveness, and creativity to direct mail pieces such as postcards, letters and self-mailers, as well as collateral materials, large format event materials, trade show handouts, displays, packaging, magazines, catalogs, manuals, journals, billing statements and policy.
Let's get personal.
Variable data has emerged as a primary marketing tactic because it combines traditional direct marketing with online and offline digital marketing though the integration of multi-channel elements.

With variable data, marketers have the ability to develop more relevant messaging by creating campaigns in which elements such as text, images, and graphics can be changed from one printed piece to the next, without stopping or slowing down the printing process. The changing information that goes into each direct mail piece to be printed comes from data integration. The added value inherent in fast, high quality, black and white and color variable printing opens the door to a variety of new applications and business opportunities for businesses of all sizes. With digital printing and integrated online marketing cross media customization, you can finally "speak" directly to each and every one of your customers.
More benefits to ponder.
Eliminate base stock
No more inserts
Fewer errors
Flexibility and agility
Better messaging
Lower postage costs
Web ready
Environmental impact reduced
And the list goes on…
The long and the short of it.
It used to be that digital printing was called upon when you had short-run projects. That's not the case anymore. Current solutions are able to handle any length of press run, even those that require runs in the tens, even hundreds of thousands. In addition to the inherent cost-saving benefits derived from large printing runs, the very nature of digital printing reduces costs even further compared to traditional printing using multi-color web presses.
If your printing needs aren't high-volume, not to worry. We offer a range of digital on-demand printing services to meet any requirement, including low-volume jobs. In fact, these are quite popular, offering companies a host of benefits. For starters, they can be done cost-effectively, and at a moment's notice. In addition to quick turnarounds, short-run digital on-demand printing can also improve inventory management because you only get (and pay for) what you need.
Ink jet printing, a sign of the times.
Thanks to enhancements in ink jet technology (how the inks from digital printing presses are applied to the material being printed), digital printing is being used in the production of –among other things– signage and of course large format printing. Over the past several years, successes with sign production via digital printing have set new standards for image quality, turnaround, and versatility. Advancements in digital printing and ink jet technology are why more and more sign shops are installing large format printers, and offering this important and versatile service to customers.
Advantages from ink jet printing:
Increased efficiency, reduced production costs
More rapid response, just in time customization
No setup costs, cost-effective short runs
Increased productivity, reduced inventory
Random images or variable data printing
Perfect for all types of substrates
Used for many applications
Good for you, as well as for Mother Nature.
Digital ink jet printing presses do more than just maximize your bottom line, they also minimize waste. Most also use environmentally safe water-based inks. Digital on-demand printing also requires no plate making and no make-ready waste, which saves time and money, and reduces the impact on the environment.
---
Keep the conversation with us going and growing. 
If you'd like to learn more about the thinking around here at Ferrante & Associates  or  subscribe to our blogs.  You may also follow us on Twitter  and Facebook