Direct Mail with VDP has a 36% higher response rate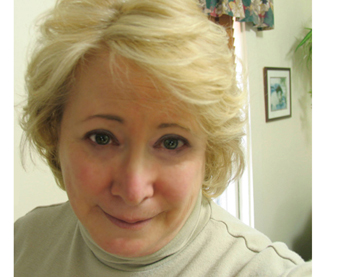 Welcome
Digitalization is everywhere, affecting both our personal and professional lives. Of course, it's what the Internet and online marketing are all about. But digitization is also firmly entrenched in other areas, vastly improving the art and science of communications. Printing is a prime example of this. One of the biggest, most profound changes to occur in this industry is full-color variable-data printing. It's also one you should seriously consider adding to your marketing mix.
Audrey Ferrante
Ferrante & Associates, Inc.
---
Are Your Direct Mail Campaigns Speaking to Your Customers?
There's a very good chance that your message is getting lost. Especially if you're "talking" to everyone in the same "voice." Consumers want to be addressed on a personal level—it's all about being relevant. Here are several sobering statistics from the US Postal Service, an organization that knows a thing or two about delivering mail and reaching people: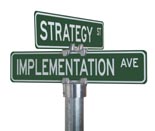 91% of people have opted out of email.
63% of people say they would consider defecting from a brand that sends them generic irrelevant content.
22% claim they have already defected—how many of them are your customers?
Variable-data printing is a game-changer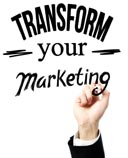 Variable-data printing is on-demand printing, a form of digital printing, in which elements such as text, images, and graphics can be changed from one printed piece to the next, without stopping or slowing down the printing process.The changing information that goes into each piece to be printed comes from either a database or an external file. For example, a set of personalized letters, each with the same basic layout, can be printed with a different name and address on each letter. Now add eye-catching, response-improving full-color to the equation, and stand back.
The change will do your business good
Just imagine being able to target a specific message to a specific audience with full-color variable-data printing. It's an incredibly effective form of communications and, as such, should be an integral part of your marketing plan. Want more proof? Here it is:
Direct mail using full-color variable-data printing has a 36% higher response rate, while cost per response is 54% lower and sales increase by 93%.
Not only do response rates increase with full-color, personalized direct mail;

those responding spend

more money, with average order sizes increasing up to 24%.
In today's Internet age, consumers expect personal, timely, and relevant communication or they ignore it. Vibrant full-color, personalized direct mail with targeted messages fulfills these expectations and drives higher returns on marketing investments.
Big news from HP, and from Ferrante & Associates.
At one end of the spectrum—covering high-volume variable-data printing—is the HP T200 Color Inkjet Web Press. This remarkable tool offers exceptional four-color print quality, with 1200 x 600 dpi resolution. In addition, the HP T200 Color Inkjet Web Press is fast and flexible with the capability of printing up to 25 million full-color images at 200 ft/min, and up to 50 million mono images at 400 ft/mi per month with print width up to 20.5 inches.
Check Out the HP T200 Color Inkjet Web Press YouTube product video at the IPEX 2010 Event.
We can do smaller full-color variable-data printing jobs, too.
If your variable-data printing needs aren't high-volume, not to worry. We offer a range of full-color digital on-demand printing services to meet any need, including low-volume jobs. In fact, low-volume jobs are quite popular, offering companies a host of benefits. For starters, they can be done cost-effectively, and at a moment's notice. In addition to quick turnarounds, short-run variable-data printing can also improve inventory management because you only get (and pay for) what you need.
The more tools, the greater the results.
To assure your continued success, always keep in mind that you need to have as many tools as possible in your marketing mix. Full-color variable-data printing is certainly one to have at the ready. But there are many others. Fortunately, Ferrante & Associates provides a host of online and offline marketing services for businesses of all types and sizes.
Our services include:
Integrated marketing services
Creative development and production services
Website development
Online web 2 print and fulfillment services
Internet marketing
Technical support
Domestic and international services
Best of all, each can stand alone or be seamlessly integrated to create a custom, cost-efficient multi-channel solution to help companies without the internal resources achieve their goals.