Comercial Print is alive and well…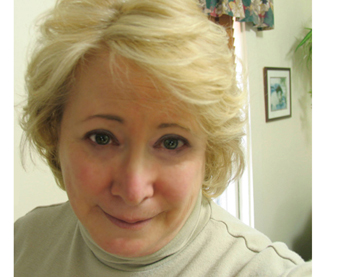 If you're like many business owners and managers, you probably gave up print for dead long ago. Well, throw away your shovel, and start reading, not print's obit, but its rallying call.
Since so many folks believe print is dead and buried, I've decided to devote this month's Ferrante Speaks newsletter to the subject of print and it's new partner: web-based communications.
I trust that the insights you gain from reading this will cause you to seriously consider integrating print and web marketing.
Audrey Ferrante
Ferrante & Associates, Inc.
---
Print isn't dead. It's alive and well with a powerful, new partner: web-based communications
There's much evidence out there that points to print still being a viable and valuable part of any marketing campaign.
Recently, FedEx Office, in conjunction with the Ketchum Global Research Network and Braun Research, conducted the third annual Sign of the Times small business survey. The survey respondents were small business owners employing 5 to 100 employees and whose companies generate over $100,000 in annual revenue; over 500 interviews were completed. Here are just some of the findings of the survey:
87% of survey respondents indicated that printed marketing and advertising tools are somewhat to very effective in driving customers to their businesses.
57% of owners aged 18-34 believe in the power of flyers and brochures – more than their older counterparts (47%).
44% of respondents said they plan to increase communication with existing and potential customers via a printed piece such as a newsletter or direct mail.
You're probably wondering what all this has to do with web-based marketing.
What do lots of shoppers use the Internet for? They use it to conduct research on products, services and the businesses that provide them. Which is why it's paramount that your business comes up in searches. When Search Engine Optimization (SEO) is applied to a company's website, it helps raise the ranking, increasing the possibility that the site will be listed on the first page that comes up.
There's more to searches than SEO.
SEO is an effective means to come up in rankings, but there's another way to get customers and prospects to add you to their research. It's to send them a direct mail piece (postcard, brochure, catalog, newsletter or enveloped letter) that urges them to visit your website.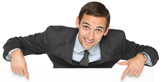 Here's more proof why you should keep print in the mix—
51% of households read catalogs and 50% read credit card advertising.
81% of households read or scan advertising mail sent to their homes.
59% of people enjoy getting postal mail from brands about new products.
50% of consumers prefer direct mail to e-mail.
68% of consumers renew business relationships in response to information received via the direct mail channel.
36% of people agree that direct mail is the preferred channel to receive information about financial services information.
$12.30 per ad dollar spent is the expected direct mail ROI in 2012.
---
Print isn't dead. But businesses that forsake it may find themselves six feet under.
As you can see, print continues to be an effective way to get information about products and services into the hands of customers and prospects.  I hope that the information you've read in this month's newsletter will cause you to perform CPR on your print advertising program. If you liked this article, and know someone who would benefit from it, please feel free to forward it to them.