Marketing Lead Generation Strategies and Tactics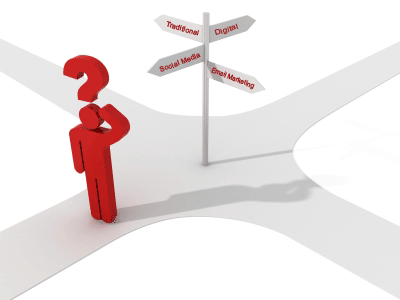 Which marketing lead generation strategies and tactics are you placing your bets on?
Digital marketing is great for putting out one-to-one messaging in short bursts and in real-time. This lightning fast, ongoing approach enables you to collect vast amounts of data that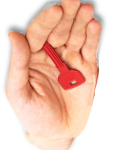 can provide you with an in-depth look at consumer activity, buying behavior, location, preference, interests, and more. As digital continues to grow, an increasing number of businesses are finding that there's no more effective way to target and engage audiences, and improve ROI than with digital lead generation marketing programs. But it's not the only way to go…
Which marketing lead generation strategies and tactics are you placing your bets on—traditional or digital?
Traditional marketing is a more tried and true method of reaching out to customers and prospects. It lets you focus attention on price, product, placement, and promotion. Traditional lead generation marketing programs aren't as instantaneous as digital strategies because they go about the process of generating leads over extended periods of time, using offline channels such as direct mail, outbound telemarketing, billboards, television, radio, and print. They may not provide the instant gratification of digital, but when planned properly they can be effective.
Which marketing lead generation strategies and tactics are you placing your bets on? For optimum results, opt for both.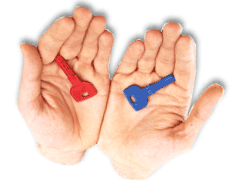 By employing both digital marketing and traditional marketing lead generation programs, you keep the circle of awareness, interaction, and conversion in a never-ending loop. This happens because each and every marketing approach and marketing channel leads to another and another, building the relationship and the dialog like no single approach can. Only by combining the two can you continue to communicate with your customers and prospects in the most effective and engaging manner possible, with results you're sure to take to the bank!
To keep your business growing, keep your marketing going.
Digital marketing or traditional marketing?  With digital marketing growing like gangbusters, most might be prone to put their faith and their money on the razzle-dazzle of digital. But before you go all out on the bits and bytes of digital, remember the effectiveness of traditional marketing. Better still, think about the power you can derive when you combine and unleash both forces!  Your lead generation marketing programs and business will be the better for it.
Have a Great Day
Audrey Ferrante
Ferrante & Associates











Let's connect
If you'd like to learn more about how we think here at Ferrante & Associates, subscribe to our
blogs
or our
monthly Newsletter
Ferrante Speaks. You may also follow us on
Twitter
,
Google+
or
Facebook
.
Don't miss out:
Subscribe
and receive regular updates delivered automatically via a web portal, newsreader or email.