Make Waves with Custom Packaging at Your Next Event
Trade show and conference goers are inundated… they're inundated with sights, sounds, smells (good and bad) and an overwhelming array of promotional giveaways. Guess which ones they want most? The stuff that's
wrapped in cool, innovative, eye-catching corrugated custom packaging. So that's what you need to give them at your next event. Custom packaging is one great solution because they'll remember you – and that's every marketer's dream.
In the past, brands flooded trade shows and conferences with not-so-fancy pens and keychains. Sure, these are still giveaway grabs because people love freebies. But it's 2015 and they're expecting to be wowed. So fortunately or unfortunately, appearances matter. Yes, that means they're absolutely judging a book by its cover.
Pinterest-Worthy product Custom Packaging
With all the effort (and money!) put into product custom packaging, marketers cross their fingers that event-goers don't toss them into the nearest trash barrel or recycling bin. From a budget standpoint,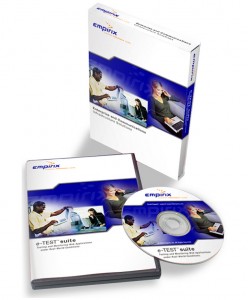 you want custom design to be cost-effective, intriguing and branded. Think quality over quantity.
On the left is an example of a branded SBS paperboard box and DVD custom package that could easily be developed for your next trade shows or conference.
So how do you make your product packaging ideas stand out without breaking your budget? That's where a packaging company can help.
Some ideas to consider:
Packaging with specialty finishes
Custom packaging that influences buying decisions
Branded corrugated box design housing your product
Interactive, engaging, out-of-the-box gadgets that'll keep them talking about your brand
As marketers continue to fight for eyeballs and, ultimately, loyal customers, the battle to be relevant, cool and cooler is going to get even fiercer. Partnering with a company that can help you make really big waves should be part of your strategy.
Best of Days to You,
Audrey Ferrante
Ferrante & Associates, Inc.











Let's connect
If you'd like to learn more about how we think here at Ferrante & Associates, subscribe to our
blogs
or our
monthly Newsletter
Ferrante Speaks. You may also follow us on
Twitter
,
Google+
or
Facebook
.
Don't miss out:
Subscribe
and receive regular updates delivered automatically via a web portal, newsreader or email.