Marketing Strategies and Tactics

Marketing Strategies and Tactics in good times and in bad
The big shots in Washington and on Wall Street say that the economy is doing just fine. A lot of people on Main Street don't agree. What are business owners and marketers to do under these uncertain circumstances? What do you do when times are tight? If you're like most, you cut back. However, when companies cut back on marketing strategies and tactics. especially during down periods, they place themselves in a more precarious position, which is felt even more when the economy improves.
Marketing Strategies and Tactics don't have to cost a bundle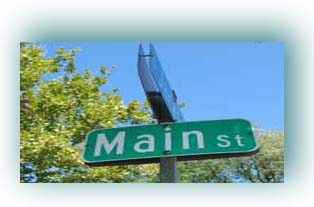 Have you tried any of the new and improved marketing methods available to you? They help you to stand out from your competition for less than you may think. Internet solutions are the driving force behind many of these marketing methods. Have you heard about some of the technologies that traditional offline marketing service providers such as commercial printers are taking advantage of? Some are combining newer, more advanced commercial printing presses with variable data printing, on-demand printing and digital printing. These combos are giving marketers the ability to produce customizable materials on an as-needed basis, develop eye-popping large format displays, and lead customers and prospects to the Internet where personalized information is waiting for them. Some of today's technologies even enable marketers to track traffic and responses, which lets them fine-tune their messages, and in the process increase their ROI. Not bad for solutions that won't break your bank.
Marketing Strategies and Tactics – more low-cost methods
Is social media playing a role in your marketing mix? The price of entry is so low you really should consider some of these cost-effective approaches, which are designed to keep yourself visible and in demand. They're easier to take advantage of than you may think. Go ahead, be more social! It won't cost you a lot, and it's bound to help you grow your business in good times and in bad. Some social media approaches worth considering include—
YouTube
LinkedIn
Google+
Facebook
Business blogs
Twitter
Have a Great Day
Audrey Ferrante
Ferrante & Associates, Inc.











Let's connect
If you'd like to learn more about how we think here at Ferrante & Associates, subscribe to our
blogs
or our
monthly Newsletter
Ferrante Speaks. You may also follow us on
Twitter
,
Google+
or
Facebook
.
Don't miss out:
Subscribe
and receive regular updates delivered automatically via a web portal, newsreader or email.