How generational marketing is viewed today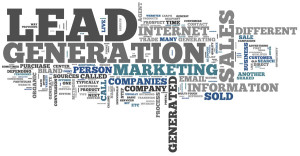 Here is the breakdown of generational marketing

Okay: now that you've seen how segmentation and targeting of lead generational marketing maps out, does marketing to each group separately make sense anymore? Some in business marketing think that this is still a solid strategy that provides them with a competitive advantage. I, as a marketing business professional, am starting to think otherwise. What do you think? Hold off with your answer until you've finished reading this blog.
According to Brandeo, the online marketing encyclopedia, "Generational Marketing is based on the premise that marketers must understand the underlying drives associated with different generations and how those generations interact with each other to be able to effectively market to them." Generational marketing proponents believe that the generation in which people are born significantly influences who they are, what they believe, what their values are, life skills, and ultimately, what they buy. Members of a generation share the experiences of their formative years, including cultural, economic, global, political, and technological influences.
This definition may have made sense a few years ago, but there are many that don't think it holds water like it once did. Think of it this way: with the incredible speed, vast amount and digital nature of today's information, the lines separating the generations have been blurred, if not obliterated. Instead of generations 9/11, y and x, and other assorted gens and groups, we're left with one large mass of humanity.
It's like this: in the old days, before the deluge of information brought forth by the digitalization of our world, each generation—old, middle aged and young—had its own experiences. Now, thanks to technological influences, we're all, regardless of age, exposed to the same cultural, economic, global, and political events, which help to shape us all, all at once. This makes members of each age group more alike than different. A perfect example of this is 9/11. This terrible tragedy affected each and every one of us, not just a single group.
What does this mean to the marketing business? In my opinion, lead generational marketing, or any segmentation and targeting based on age, race or gender, is a thing of the past. Which is why business marketing professionals would add value to their campaigns if they looked less at each segment individually and more at the common bonds that bind us all.
Let me know what you think. I would love to hear from you.
Best of Days to You,
Audrey Ferrante
Ferrante & Associates, Inc.











Let's connect
If you'd like to learn more about how we think here at Ferrante & Associates, subscribe to our
blogs
or our
monthly Newsletter
Ferrante Speaks. You may also follow us on
Twitter
,
Google+
or
Facebook
.
Don't miss out:
Subscribe
and receive regular updates delivered automatically via a web portal, newsreader or email.