Google Believes in the Power of Direct Mail Services. Shouldn't you?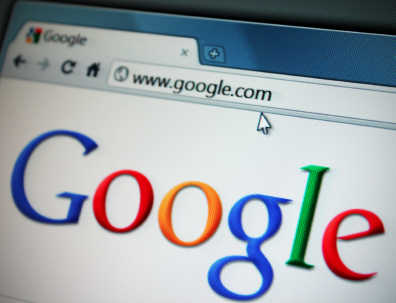 Over one and a third billion Internet users go straight to Google when they want to search for something online. With so many users, you would think that Google wouldn't need to use old-fashioned direct mail to advertise its products and services. Well, think again, because that's just what Google is doing. Google is using direct mail and email blasts to advertise $100 worth of free Pay Per Click (PPC) advertising. Executives at the Internet giant know that by employing an integrated marketing campaign they'll hit all types of potential customers—those that respond to electronic messaging and those that don't.
Snail mail is still in the race.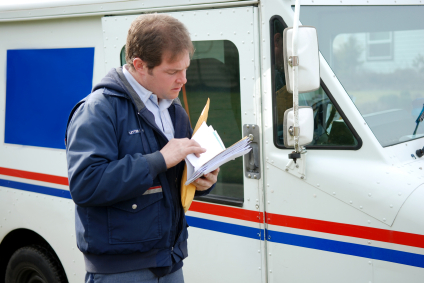 Direct marketers, business owners and managers, advertising agency executives, and buyers of commercial printing know it's important to keep direct mail services in the marketing mix!
It may be hard to believe, but tech-savvy and incredibly profitable companies like Google depend on snail mail to drive traffic to their websites, and to inform customers and prospects about their products and services by using either an effective QR (Quick Response) code or a persuasive call-to-action.
Internet advertising isn't well received.
Another big reason why companies like Google use direct mail is that they know people are more apt to ignore Internet advertising and marketing emails because they see and receive so many of them. The Googles of the world also know that a growing number of computer users fear getting computer viruses or becoming victims of identity theft, and therefore they trash emails and shy away from responding to a lot of Internet advertising.
Survey said!
Many marketers don't realize that the pendulum is swinging back the other way towards good old direct mail. If you still believe the Internet is the be-all and end-all of marketing, consider the results of the third annual Sign of the Times survey sponsored by FedEx Office. The survey queried 500 small business owners employing 5 to 100 employees and whose companies generate $100,000 or more in annual revenue. Among other things, the survey found that:
87% of respondents indicated that printed marketing and advertising tools are somewhat-to-very effective in driving customers to their businesses.
57% of surveyed owners aged 18-34 believe in the power of flyers and brochures.
44% of all respondents said they plan to increase communication with existing and potential customers via a printed piece such as a newsletter or direct mail.
These results and others were included in one of the recent editions of my newsletter, Ferrante Speaks. They were as convincing then as they are now, so I decided to share them with you here in my blog. If you'd like to read the entire newsletter, please do— www.demo.ferranteassoc.com/newsletter/commercial-print-is-alive-and-well/
Need more convincing?
Here are five sound reasons why you should put direct mail back into your overall marketing program:
Direct mail marketing can start the dialogue with customers because when done thoughtfully it can be a lot more personal, especially if you use variable data printing.
Direct mail marketing lists can be more accurate than email lists, especially when obtained from reputable sources, of which there are many.
Direct mail can really stand out and shout to be opened (and responded to) when color, size or design are used correctly and creatively.
Direct mail marketing is something customers can hold in their hands and feel a connection to. Studies have found that people like picking up and reading a printed piece more than glancing at an email. People also feel that direct mail is more "trustworthy" than email solicitations.
Direct mail marketing is the closest thing to having another salesperson or company ambassador out there helping to spread the word and connect with customers and prospects in ways email simply can't.
Have a great day …
Audrey Ferrante
Ferrante & Associates, Inc.











Let's connect
If you'd like to learn more about how we think here at Ferrante & Associates, subscribe to our
blogs
or our
monthly Newsletter
Ferrante Speaks. You may also follow us on
Twitter
,
Google+
or
Facebook
.
Don't miss out:
Subscribe
and receive regular updates delivered automatically via a web portal, newsreader or email.