More effective trade show graphics
More effective trade show graphics are vital if you want more successful events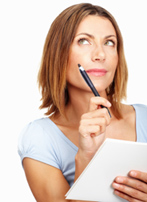 If you're a meeting planner in charge of your company's events in multiple locations over the course of the year, you have many concerns. Three of the biggest are reducing the costs of printing materials, creating handout materials that can be used for multiple shows, and helping your company stand out through the use of effective trade show graphics.
I'm going to focus on this last concern because, although the other two are important, the latter responsibility is critical to the success of your trade show efforts. After all, customers and prospects approaching your booth should be able to easily spot the name of your company, and quickly discern what service or product your business offers. If your trade show graphics don't identify what your company does, it's time to replace them with some that do.
Consider your trade show graphics carefully.
When you do, think and adopt simple, bold and clear images. They're the most effective in creating an unforgettable sales story. Tricky, involved graphics may be trendy, but they can leave the viewer confused as to the message you impart about your company's offerings.
Copy is also an important component of the graphics.
As such, please select your words as carefully as you do your art and design graphics. They, too, need to be short and sweet, leaving no question in the minds of customers and prospects as to what your company is selling. That goes for people walking up to your exhibit, as well as those walking past it. With a short, arresting headline, those passers-by may choose to take a moment or two to learn a bit more about your company. Confuse them, and they'll keep walking.
Your company's description should be short, too.
When describing your company, the temptation is to put everything into it, including the kitchen sink. Resist the urge, because attendees simply don't have the time or the inclination to read the Magna Carta. If the graphics and headline of your trade show display are selected and crafted properly, they stand a far better chance of grabbing the attention of attendees. The same goes for the description. Just write a sentence or two. Any more, and attendees will be less likely to read them. Keep it brief and to the point. To ensure that you do, think about employing bullet points, and not getting overly technical.
Effective graphics and copy are only part of the story.
What's in a name? Plenty when it's the name of your company. However, it's astonishing how many trade show displays hide or bury the names of the companies they're attempting to promote. It's crazy, but true – especially when you think about the financial investment of exhibiting at a trade show. Yet far too many exhibitors fall short when it comes to making their names prominent. Take the time and make the effort to ensure that your company's name is seen and noted. One way to do this is to place the company name/logo in the header portion of your trade show display; it's a spot where a person's eyes focus first when scanning or reading a message.
Don't forget to highlight your website address.
Websites are how the world gets information about everything. Which is why another vital message in your trade show display, in addition to your graphics, copy and logo, is your company's web address. That's because attendees who may have caught sight of something of interest at your booth, but didn't stop, hopefully will notice your web address if it's clearly visible. And if it is, there's a good chance they'll take the short amount of time to jot it down, and then visit it at their convenience to learn more.











Let's connect
If you'd like to learn more about how we think here at Ferrante & Associates, subscribe to our
blogs
or our
monthly Newsletter
Ferrante Speaks. You may also follow us on
Twitter
,
Google+
or
Facebook
.
Don't miss out:
Subscribe
and receive regular updates delivered automatically via a web portal, newsreader or email.