Direct mail ideas that impact print communications
Direct mail ideas and your print communications
A great direct mail idea that really works is triggered messages. No matter if it's a postcard, personalized customer information, a brochure or an integrated cross media campaign, triggered messages increase response.
If you having trouble coming up with new marketing ideas to boost your next direct mail campaign recently I ran across a very interesting piece on triggered messages. When used appropriately, triggered messages can raise response rates substantially. The results gained from integrating triggered messages into a company's marketing strategies are incredible. For example, triggered messages earn click-through rates that are nearly 120% higher than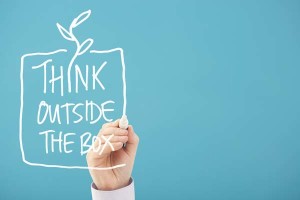 run-of-the-mill business emails. Printed direct mail that's initiated through triggered messages produces staggeringly high response rates as well.
As surprising as all this may seem, once you think about the notion of triggered messages, it makes sense. After all, when you develop your marketing strategies, each message you create is aimed toward a specific goal. The secret to upping the response rates of your printed direct mail efforts lies in defining your goals more accurately. That's what trigger marketing is all about. It informs you of where your customers are in the decision-making process based on their actions or inactions.
The beauty is you already possess much of this information in the data you routinely collect on customers and sales. They include all sorts of valuable facts, which when analyzed and made an integral part of your marketing strategies, can improve the response rates of your printed direct mail programs.
Here are just a few examples of customer triggers:
Opening an account
Requesting information
Changing purchasing patterns
Browsing patterns
Website interactions
These triggers and many others tell you a lot about your customers and how best to market to them. Take recurring triggers, such as birthdays, expiration dates, and anniversaries. These and the others I already listed all can be used to prompt messages that can bump up response rates.
At the end of the day, triggered messages as they relate to printed direct mail and other marketing strategies are all about relevancy and timing. You can figure it all out by merely monitoring how your customers are interacting with your brand. When you do, you'll be able to shoot the right message to them at the right time.
I trust that my blog has caused you to better understand the role that trigger messages can have in your marketing strategies. Feel free to share my thoughts with colleagues. Your generosity will surely trigger a favorable response.











Let's connect
If you'd like to learn more about how we think here at Ferrante & Associates, subscribe to our
blogs
or our
monthly Newsletter
Ferrante Speaks. You may also follow us on
Twitter
,
Google+
or
Facebook
.
Don't miss out:
Subscribe
and receive regular updates delivered automatically via a web portal, newsreader or email.