Commercial printing made easy
Commercial printing and the solutions it provides still hold an important place in business.
There's no denying it, commercial printing and the technology behind it, most notably digital, have changed tremendously over the past ten or twenty years. As much as things have changed,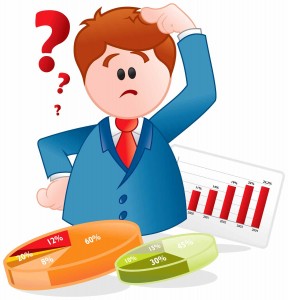 commercial printing and the solutions it provides still need to play a key role in your marketing efforts. In this blog I will try to show you how to manage your printing and its costs, so you can get the most out of it in terms of marketing effectiveness.
Plan, manage or lose
On average, many companies still spend a large portion of their marketing budget on commercial printing. Trouble is, with all they spend on printing solutions, few businesses have the time or resources to effectively plan and manage the complexities and elements associated with it—things like sourcing, producing, ordering and distributing printed materials. When companies lack the time and resources to manage their printing, they wind up wasting money, stocking outdated materials, and falling behind on sales initiatives and promotional launches.
There's even more to lose
Mismanaging commercial print also results in companies losing precious time and resources that should be spent developing targeted marketing strategies, creating fresh, relevant and timely content, and putting today's advanced communication techniques to proper use.
The good news is printing solutions and the technology driving them can help you figure out who your customers are, so you can create and send out efficiently sourced communication materials targeted to them. Today's solutions will not only help you determine who they are, but also where they 'live' and which marketing channel is best for connecting with them. Once all that is in place, you will be able to launch highly targeted campaigns faster and more frequently with content that's relevant to each and every one of them.
When done correctly, the rewards from today's advanced printing solutions are plentiful.  But to take advantage of them, you need to have in place an effective print management system; one that will you help you manage, source, produce, order and distribute printed materials in the most efficient, cost effective and targeted manner possible.











Let's connect
If you'd like to learn more about how we think here at Ferrante & Associates, subscribe to our
blogs
or our
monthly Newsletter
Ferrante Speaks. You may also follow us on
Twitter
,
Google+
or
Facebook
.
Don't miss out:
Subscribe
and receive regular updates delivered automatically via a web portal, newsreader or email.