Business travel is flying high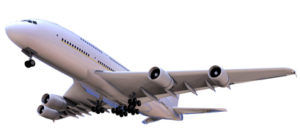 According to the Global Business Travel Association, business travel volume is expected to increase over the next two years. This prediction is based on the fact that the U.S. economy continues to improve. That's good news for everyone, because the travel and tourism industry is one of the largest industries in the United States. Figures from 2013 state that travel and tourism made a total contribution to the nation's Gross Domestic Product (GDP) of over $1.4 trillion. These numbers include both personal and business travel. Business travel is keeping up its end of the bargain, because during that same year it added a more than respectable $274.7 billion directly to the GDP. Some are predicting that this number is likely to increase year on year with domestic business trips predicted to increase to 500 million this year.
What's in it — business travel — for you?
A decent percentage of the money spent on business travel is allocated to companies exhibiting and professionals attending industry conventions, corporate events and conferences.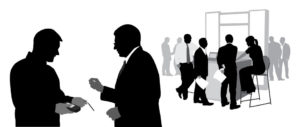 That's great news for everyone concerned, because exhibitors and attendees both benefit from business travel connected to these types of activities.  Exhibitors benefit because they are able to get in front of businesses and professionals that can use their products and services. Attendees benefit in many ways as well. Here are a few of them:
Gain knowledge and exposure to new trends, products and resources that are available to their organizations
Stimulate new ideas and creative ways to support their businesses
Get a better idea of what their competition is up to without having to go to great lengths, since some of this business information is difficult to obtain
Get in front of members of the business press who are attending trade shows, and inform them about their businesses
Meet others in their industries whom they can lean on, learn from and with whom they can possibly do business
Plant seeds that may blossom into strategic alliances, and ferret out leads from potential customers
Elevate their knowledge of their industries so that they can better support their clients and customers
Business travel can help your business take off
Business travel, whether it's for meeting with clients or pitching new accounts, or exhibiting or attending trade shows, is good for business. So book your flight and hotel, pack your bags, and give your business the lift off it deserves!
Best of Days to You,
Audrey Ferrante
Ferrante & Associates, Inc.











Let's connect
If you'd like to learn more about how we think here at Ferrante & Associates, subscribe to our
blogs
or our
monthly Newsletter
Ferrante Speaks. You may also follow us on
Twitter
,
Google+
or
Facebook
.
Don't miss out:
Subscribe
and receive regular updates delivered automatically via a web portal, newsreader or email.