Business growth strategies that improve ROI
One of the best business growth strategies is to get your sales and marketing staff talking to one another. Your business growth can come undone if sales and marketing strategies are out of sync.
Here are a couple of business growth strategy studies that bear this out.
The first is from a study by The Aberdeen Group, a highly regarded company that conducts primary research studies surveying individuals as to their decisions and experiences when it comes to running their businesses. It found, among other things, that highly aligned organizations achieved an average of 32% year-over-year revenue growth – while their less aligned competitors saw a 7% decrease in revenue.
The next stat was unearthed in another study conducted by Forrester Research, an independent technology and market research company that provides advice on the existing and potential impact of technology to its clients and the public.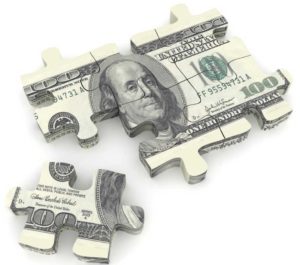 According to this study, a scant 8% of companies say they have tight alignment between sales and marketing. That low number is frightening to say the least, because being out of sync is sure to have grave consequences for the business growth strategies of many of the these companies.
The main reason why so many companies aren't aligned is that getting in sync is complicated. There are many moving parts that have to line up, such as goals, milestones and metrics, business processes and technology investments. The best way to get them to come together is for a company's management team to open the lines of communication among them.
Here are four ways to get them talking—
Meet regularly—regularly scheduled, must-attend meetings remove all of the gray areas between sales and marketing. It's a sure-fire way for both groups to be on the same page.
Meet often—try to meet, whether in person or over the telephone, once a week. This instills the fact that these meetings are important and serve a very real and important purpose.
Meet briefly—long meetings are a major turnoff as well as a drain on productivity. Your marketing and sales staffs have far better things to do, like getting leads and closing sales. So to keep everyone focused and working as one, keep the meetings short and sweet.
Offer something actionable—at these regular, frequent and brief meetings give attendees clear and actionable information. It's also wise to ask for feedback on the meetings in order to improve upon them and to make sure that they are efficient and effective.
Getting together and working as one entity, instead of as two ships passing in the night…  it really makes all the difference!
Best of Days to You,
Audrey Ferrante
Ferrante & Associates, Inc.











Let's connect
If you'd like to learn more about how we think here at Ferrante & Associates, subscribe to our
blogs
or our
monthly Newsletter
Ferrante Speaks. You may also follow us on
Twitter
,
Google+
or
Facebook
.
Don't miss out:
Subscribe
and receive regular updates delivered automatically via a web portal, newsreader or email.