5 Steps to Preparing Your Printing Files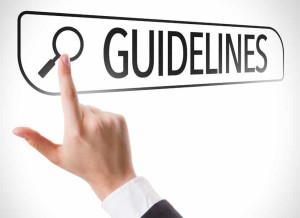 You've got a big print job and you're crossing your fingers that everything goes smoothly. Before you send your print-ready files to your printer, the first thing you should do is have a conversation with your printer. Even if you think you've dotted all your i's, one little miss could cost extra time and often extra money. Here are five steps that will help everything go the way you planned.
#1 – Crop Marks:
To help a printer know where and how to cut a print piece to size, the graphic designer inserts a simple mark into the piece. These days, the designer can do it via software with a simple mouse click.
#2 – Bleeds:
A bleed, which is the area on the print file that extends beyond the edge of the crop mark, is one of the most overlooked steps in preparing print files. If the graphic designer forgets to add these early on in the project, it could take a bit of time to add them later. A bleed is essential because it will make sure graphic elements or backgrounds print edge to edge without showing any bare edges.
#3 – Colors:
Colors: It's critical to make sure you're using the correct color model, whether it's CMYK or PMS. While CMYK works well for most print jobs, it is limited—such as when using metallic colors. This is when a PMS color will need to be added. Better to save time doing it right in the beginning.
#4 – Images:
When downloading an image to use in a printed piece, make sure it is the correct DPI. Most images are downloaded in smaller file sizes and often lose their high resolution quality, which isn't noticeable on your computer.
#5 – Die lines:
Similar to crop marks, die lines show the printer where to cut a particular piece but can often convey more if the piece, for example, doesn't conform to a standard shape. It's helpful to give the die line a specific swatch color with a "do not print" notation.
Best of Days to You,
Audrey Ferrante
Ferrante & Associates, Inc.











Let's connect
If you'd like to learn more about how we think here at Ferrante & Associates, subscribe to our
blogs
or our
monthly Newsletter
Ferrante Speaks. You may also follow us on
Twitter
,
Google+
or
Facebook
.
Don't miss out:
Subscribe
and receive regular updates delivered automatically via a web portal, newsreader or email.