10 Things to Consider When Hiring the Best Commercial Printer for Your Boston Event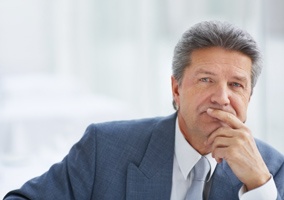 Planning a big event in Boston? Whether it's a conference, tradeshow or corporate event, making it a successful one is no small task. Especially if you're in a different state or outside the U.S. You want your printed materials done right the first time and need everything to come together seamlessly. No exceptions.
Here are 10 things to consider when deciding on the best commercial printer to hire for your Boston event:
1. A list of what you need
Are you looking for simple printed handouts or large-format banners and hotel event graphics? Maybe integrated marketing services to complement your printed materials? Make a list of what you need, such as:
What you need for printed materials
How much you need (run lengths)
Personalization/customization
Mailing requirements
Fulfillment services
Offset and digital work
Variable data printing
International mailings/fulfillment
Assembly and kitting
Whether your needs are simple or complex, the best commercial printer will generate a final product that will wow your audience at every turn.
2. Geographic location
Your proximity to your chosen commercial printer is something to think about, whether you're in the U.S. or abroad. Some of you may feel more comfortable touring the facility, being present for onsite press checks or meeting with the rep regularly in person. However, in this digital age, it's easy to work with a commercial printer from anywhere you are. One more point: If you're outside the U.S., it's wise to choose a commercial printer in Boston with international experience.
3. Printing process/equipment
If you're looking to go beyond a high-quality, high-speed photocopier that only prints black and white, there's a lot to consider. The list includes offset duplicator for more than one color, a sheet-fed offset press for more colors and larger sizes/runs, and a speedy web press for much larger quantities. The general rule: you'll save more on the smallest press that can handle your job. Investigate your options with the commercial printer you're considering.
4. Industry experience
Some commercial printers specialize in a particular industry and some have a resume full of experience in many different industries. Decide whether experience in your particular industry matters to you. Sometimes it's the work and reputation that matters more than the industry.
5. Web-to-print capabilities
Print-on-demand capabilities are, well, in demand, but not every commercial printer offers them. If you need a commercial printer who can build you an ecommerce website for digital asset management and print-on-demand online ordering, then definitely add this to your list.
6. Multimedia expertise
Looking for more than just a printer? Email, video, ebooks, landing pages, Facebook, Twitter, Instagram—engaging the people you want to engage takes a brilliantly executed campaign. If you want a commercial printer to help develop a multifaceted, multichannel campaign, check out their portfolio.
7. Budget
Knowing how much you can spend often dictates what type of printer you go with. Keep this in mind when the bids—high and low—are coming in.
8. Creativity and innovation
Do you want a commercial printer that thinks like a marketer? It's tough to come by, but they're out there. And creativity and innovation are two qualities that set them apart. If they're the type of printer that offers services and a finished product that goes way beyond the status quo, then give them a second or third glance
9. More than just ink on paper
The best commercial printer in Boston is the one who knows that printing isn't just about putting ink on paper. Customer service is top priority on top of delivering innovative value-add services and truly understanding your business challenges.
10 partnership.
If you're looking to build a long-term partnership with your commercial printer, go with your instincts when you talk to them. Do they feel like the right fit? Do you like the person you'd be working with? Do they genuinely want to help you? The only way to find out is to narrow down your list and take a chance! Generally, your instincts aren't wrong.
Best of Days to You,
Audrey Ferrante
Ferrante & Associates, Inc.











Let's connect
If you'd like to learn more about how we think here at Ferrante & Associates, subscribe to our
blogs
or our
monthly Newsletter
Ferrante Speaks. You may also follow us on
Twitter
,
Google+
or
Facebook
.
Don't miss out:
Subscribe
and receive regular updates delivered automatically via a web portal, newsreader or email.